Events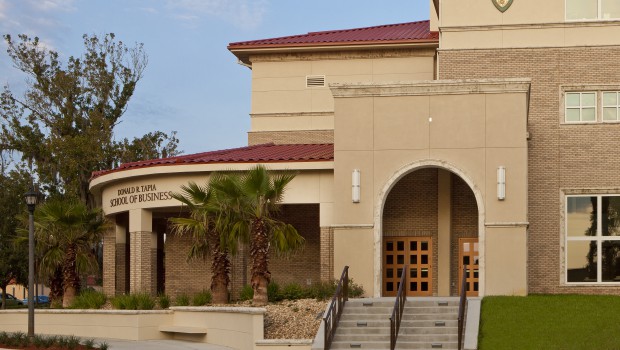 Published on February 27th, 2020 | by University Communications
0
Postponed/Virtual—Saint Leo community celebrates Business Week, March 23-27
Update (3/16/2020): The job fair will be virtual via Handshake– noon-3 p.m., Wednesday, March 25.
---
Faculty, staff, students, and alumni are invited to attend Business Week 2020: A Week of Connections, from March 23-27 in the Tapia College of Business. This year's week of events provides great opportunities to network, hear from industry experts, participate in competitions, attend a job fair, and job search. To learn more about the events planned, click here.
Space is limited for some events and competitions. Students must register at the registration table Monday through Wednesday in the Tapia College of Business lobby to participate and earn class credit.
This year's Business Week starts at 1 p.m. on Monday, March 23, with a resume writing workshop in the College of Business lobby, followed by opening remarks from a secret featured speaker selected by the students at 4 p.m. in TECO Hall. Afterward, attendees are invited to a reception at 5:30 p.m. in the lobby and speed-networking event.
On Tuesday, March 24, participants are invited to hear from local business experts in an interactive setting. The keynote speaker is alumnus Jorge Burgos '07, who will share how he used salsa and bachata to become an international entrepreneur, dance competitor, and social media sensation. Burgos will speak starting at 3 p.m. in TECO Hall. Then, from 6 to 7:30 p.m., area female business leaders will share their stories and take questions in a round-table discussion.
On Wednesday, March 25, students have the opportunity to engage in three different contests: a logo competition, capture the flag competition, and story pitch competition. Additionally, a job fair will be held from noon to 3 p.m. in the lobby with local businesses recruiting all majors.
On Thursday, March 26, cheer on the six business plan competition finalists from 3 to 5 p.m. in TECO Hall. Each team has eight minutes to present a new business idea. The winning teams will be awarded cash prizes at the "Evening of Connections" dinner from 6:30-8:30 p.m. in the Glen E. Greenfelder and Janet L. Denlinger Boardrooms. Join donors, alumni, faculty, the student event committee, and business students for dinner, awards, and networking. The featured speaker is Dean Robyn Parker.
The week concludes on Friday, March 27, with a Lego Business Plan Competition, marshmallow challenge, and virtual reality and finance game.