News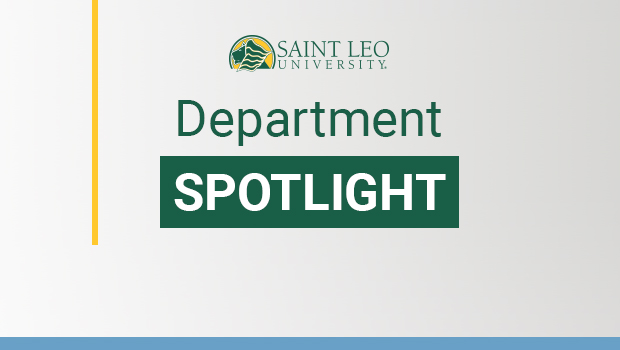 Published on August 18th, 2023 | by University Communications
0
Department Spotlight: Wellness Center & Events
To help create a stronger and more connected university community, Community news will showcase a monthly Department Spotlight. The goal of the spotlight is to help faculty and staff gain more awareness about the many different parts of the university and the work each team is doing to support our mission.
This month's Department Spotlight features the Wellness Center & Events department. As part of the Athletics division, the Wellness Center & Events department offers a variety of services to our university community and beyond. Here, Executive Director Kathleen Pantalone shares some insights into the team's work and some updates.
How many people work in your area?
There are three full-time staff members and two graduate assistants who serve the Wellness Center.
What is your area responsible for doing?
We are responsible for the day-to-day operations of the Wellness Center facility, including the fitness floor, gymnasium, group exercise studios, and pool; recreation and intramurals; membership services for faculty, staff, alumni, and community; and external events hosted in the Wellness Center and on campus.
What makes your area a great place to work?
Being a part of someone's personal wellness journey is probably the most rewarding part of our jobs, especially when someone has experienced a life-changing transformation. It's more than seeing people lose weight. It's about a community member who joined to continue his or her physical therapy after surgery, or a student who has formed friendships with people while working out in the gym or participating in intramurals, or staff members who have worked to build up endurance so they're no longer out of breath after climbing a flight of stairs. Those wins are just as important as a 20-pound weight loss because it's more about how you feel than how you look.
What is something about your area that people may not know?
We offer a monthly first aid/CPR course at a great price for faculty, staff, and students.
Additionally, we've added parents and family members of currently enrolled Saint Leo students to our list of people eligible for discounted memberships.
Something else people may not know is that we host events for external groups, and they may qualify for a discount on the facility rental if the group is referred by a Saint Leo community member.
What is a new initiative that your area is working on or will soon be addressing?
We have been working on two initiatives that are worth noting. The first is that we are partnering with Total Rewards in Human Resources to make the Wellness Center free for all faculty and staff members on the third Tuesday of each month, regardless of membership status. It's a great way to try out the Wellness Center and decide if a membership is right for you!
The second item is that we are streamlining the procedure for an external group to host an event on campus, not just in the Wellness Center. Basically, it's a one-stop shop to give our guests a consistent, elevated experience.