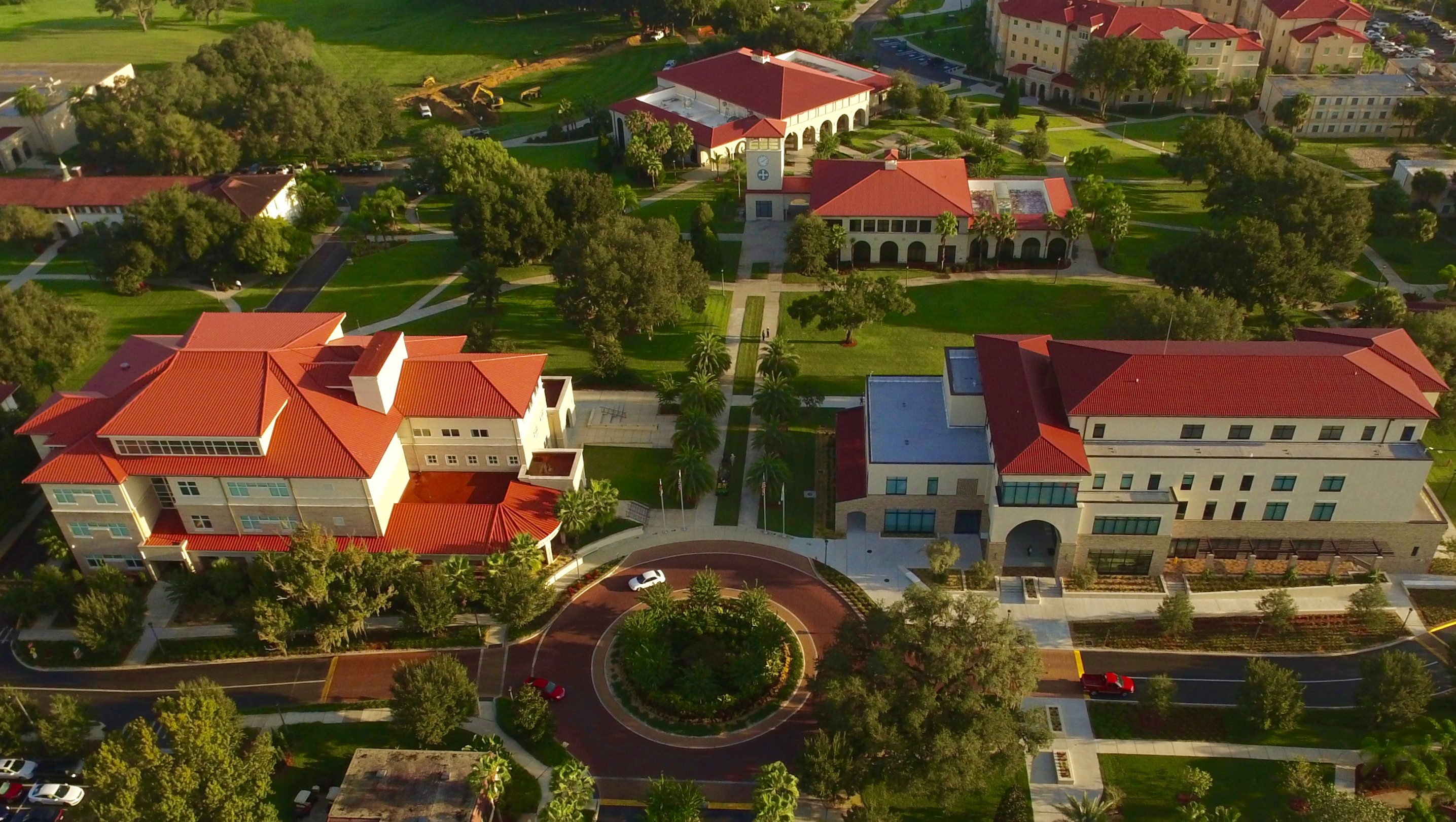 University Brand Marketing and Communications
University Brand Marketing & Communications is available to support faculty and staff across the university community in the promotion of strategic university programs, events, and activities. Services include branding and creative concept development, advertising, integrated campaigns, media relations, social media, internal communications, and creative services.
Templates
Intranet files with PowerPoint, letterhead, and email signature templates.
Brand Toolkit (Marq) – If you are a Brand Ambassador. Also available on Okta as a tile.
---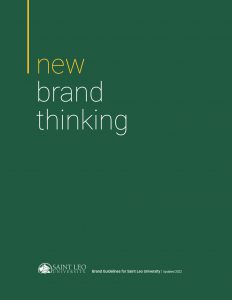 Brand Guidelines | Saint Leo University

The Saint Leo brand is most effective when executed consistently across the university. Our new brand guidelines "new brand thinking" provides a quick and thorough resource to answer questions you may have about logo usage, color palettes, messaging, and more. By following the guidelines, you will have a better understanding of what the Saint Leo brand stands for and how you can stay "on-brand" all the time.
---
Understanding the Creative Process

University Marketing and Communications department is committed to providing you with high-quality and high-performing results. Each project that the team develops will go through the following processes, if it is determined that we have the resources to assist you.:
Editorial Review: A team of writers can assist in copy development and provide editing support to ensure your copy is relevant to your target audience and adheres to university editorial standards. Once your copy has gone through editorial, it is important to review it carefully for accuracy. Only minimal changes can be made to copy once it moves to graphic design.
Graphic Design: Our graphic designers strive to create work that is clean, easy-to-read, compelling, and in line with university graphic standards. In order to ensure a quality product and help your project stay on time, it is always a good to provide ideas and examples of what you have in mind. The more planning and thought you can put into what you want, the better.
Faculty and Staff who have design or communication needs from University Brand Marketing & Communications can fill out our Brand Marketing Request.
---
File Upload Form
University Brand Marketing & Communications has created this form to make it easy to share large format images, videos, and files.
---
Trademark Use
Use of Saint Leo University trademarks in print, digital, social media, advertising, promotional material, and on apparel and merchandise, requires the express permission of University Brand Marketing & Communications. Any person employed by the university (faculty, staff, student and alumni) or entity seeking to obtain such permission must submit a Trademark Use Request form. Please contact please contact brand@saintleo.edu for access and instructions.
Brand Marketing Contacts
Brand Guidelines
brand@saintleo.edu
Apparel and Merchandise
brand@saintleo.edu
Social Media
socialmedia@saintleo.edu
Vendors
All vendors are required to be registered with Collegiate Licensing Company (CLC). Vendors who need to register, should visit https://clc.com/home/get-licensed and choose "Apply Now." Vendors also must expressly agree to abide by Saint Leo University's trademark usage guidelines by means of a formal written contract or acceptance of a university purchase order. The university's general counsel must approve all such written contracts. In the absence of a written contract, the vendor will receive a purchase order requiring the vendor to adhere to these guidelines.