HR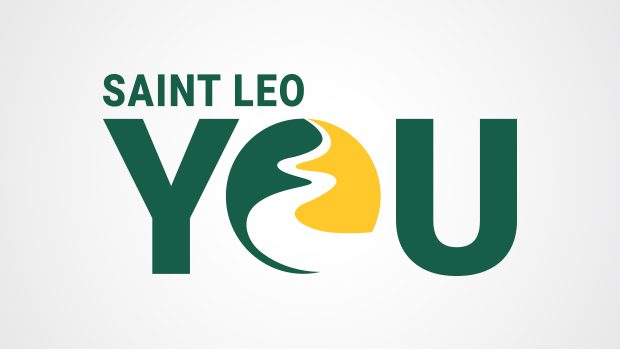 Published on April 15th, 2021 | by University Communications
0
Saint Leo YOU offers new features, creates more time for professional development
In early April, the university introduced Saint Leo YOU, the digital learning platform for professional development at Saint Leo University. With thousands of courses, videos, books, and audio books available to full-time faculty and staff, the app's features are helping employees spend more time learning.
Learn from your phone: Employees can use the Saint Leo YOU log-in from their phones and learn in whatever increment they have time for, moving between media platforms, collaboration tools, and devices, without losing track of progress.
Create playlists: Employees can browse the library, using the app's natural language AI search functionality, and find relevant content that can be added to one's own playlist.
View and adjust your profile: Employees can review the learning objects they have engaged in the past and change their skills and interests so that Saint Leo YOU can recommend appropriate material for your next step.
Over 20 percent of employees have already explored the Saint Leo YOU site and more than 242 courses and learning objects have been selected from the digital library.
"Our goal is to keep learning fresh, engaging, and relevant for employees," said Susan Martin, associate vice president of human resources. "Our employees are embracing Saint Leo YOU and I encourage everyone to take advantage of this valuable new resource."
Beginning April 23, in its new Friday Features email, the Office of Human Resources will share popular courses that are of interest to Saint Leo University employees.
To access Saint Leo YOU, go to the Saint Leo University OKTA landing page and select the Employees tab.
For instructions on how to access these features, click here.
If you have any questions, or have trouble accessing Saint Leo YOU, please contact Shannon Moore at shannon.moore02@saintleo.edu or Joe Arner at joseph.arner02@saintleo.edu.