News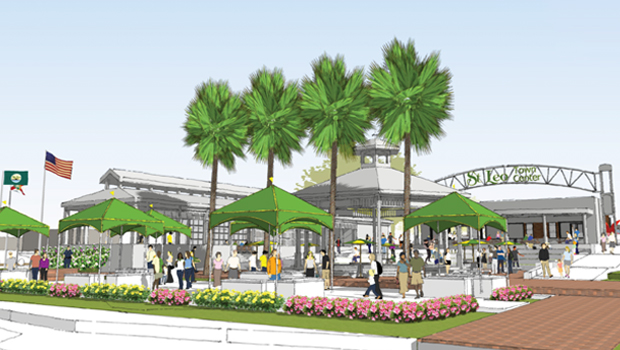 Published on March 2nd, 2023 | by University Communications
0
Town of St. Leo plans town center near University Campus
Town of Saint Leo leaders hope construction of a town center will create a sense of community and provide an identity for the town — in addition to being the home of Saint Leo University.
A community workshop was held February 14 in the university's Student Community Center and the Town Commission, led by Mayor Mike D'Ambrosio, who also is chief of University Safety and Emergency Management, voted to move forward with creating a town center to provide shopping, entertainment, event, and community space on a site at the corner of State Road 52 (to be renamed County Road 52) and Lemon Street.
The town center will be created in phases. The initial phase likely will include addressing stormwater issues, renovating one of the historic structures into a history center, and creating new buildings that the current businesses (On Q Smokehouse and A Cup of Organic) will have the opportunity to occupy.
The opportunities for community involvement include expanding the town's internship opportunities and developing botanical gardens that highlight the town founders and institutions.
Read more about this in the February 22 issue of The Laker/Lutz News here and on The Lions' Pride Media Group website.