News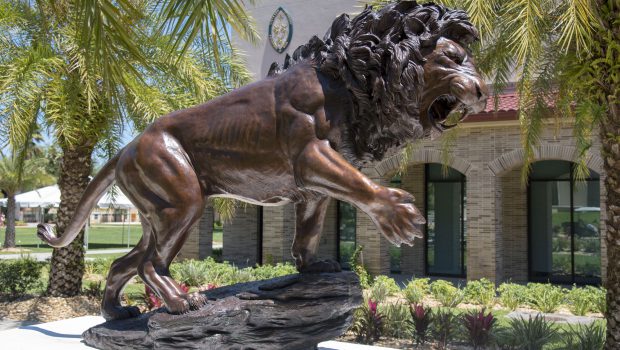 Published on March 15th, 2023 | by University Communications
0
Omega Nu Lambda chapter welcomes new Spring 2023 class
Omega Nu Lambda, a national honor society exclusive to online students, would like to congratulate the following members as recognized by Saint Leo, Iota chapter of ONL.
More than 200 students met the criteria of completing 15 hours of online studies with a cumulative GPA of 3.2 or better.
Nancy Cheek, associate director of WorldWide Student Life at Saint Leo, and Dr. Sheri Bias, associate professor and human resources lead faculty board member and editor of the Journal of Human Resources at Saint Leo University, are the proud advisors for Omega Nu Lambda, Iota Chapter.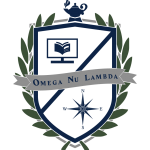 Omega Nu Lambda's mission is to enhance the online experience by acknowledging, encouraging, and connecting the online student community.
We applaud them in the success they are having as online students. Congratulations to the Omega Nu Lambda, Iota Chapter, Class of Spring 2023:
Abigail Catherine Harrington
Adelaide Carlisle
Aisha Matthews
Akea Shaina Daley
Alejandra Ruiz
Alexandra Couture
Alicia Chaney
Allison B. Allison
Alyssa Gewell Marie Garchitorena Hernandez
Amy Adams
Anastasia Iarmanova
Andrea Lorene Raye
Anetra Dexter
Angela Nguyen
Angie Serna Lopez
Anna Cieslak Jenkinson
Anna Parrish
Anthony Robert Rospierski
Antionette M. Johnson
Antonio Morgan
Ardale M. Colhouer
Arianna Galarza
Asha Wilson
Ashleigh Cooke
Ashley Rose Leahy
Ashley Vazquez
Ashtin Strickland
Barbara J. Wood
Beth Elaine Monroe
Bradley Franko
Briana Rae Sutton
Brianna Felicetta
Brittney Criswell
Camila Sanchez
Caroline E. Fleming
Casey J. Luongo
Cayla Miraglia
China A. White
Chris Alan Musgrove
Christine Ann Koester
Christine Golding
Christopher Charles Whitehead
Ciana Hill
Claudia Steinacker
Connor J. Haack
Courtney Beason
Crystal Juanita Robinson
Dane'lle Iris Waldon
Danielle S. Payne
Darielle Kilcrease
David James Trexler
David Shaw
Dawn Marie Burrows
Deborah Anne Schlatter
Denise Swartz
Diamond L. Desmond
Dionne Slaton
Donald Van Slyke
Dr. Ashley C. Werdann
Dr. Karen Strickland Sheller
Emma Hadley Nelson
Erica Robinson
Erwin J. Taylor Sr.
Evinery Jimenez
Fey Morales
Garin OSteen
Gilbert R. Hyppolite
Grant Henderson
Gustavo Santos-Angeles
Hailey Victoria Jenny
Haley Michelle Thigpen
Haley Nicole Buxton
Hannah Nicole Mathewson
Hassan M. Niazi
Hollianne L. Buckley
Isilena Lisbeth Lebron
Jai-Liesa Davis
Jaime Eduardo Ferrer
James Evan Kastner
James Thomas Nocero
Jamese Latrell Lucas
Jane Roseboro
Janisza Ortiz
Jasmine Castillo
Javonte Reed
Jeffrey Nils Ranneklev
Jimmiesha Baxter
Jordan Bradley
Jose Antonio Morales Jr.
Joseph R. Papeika
Joshua Antal
Joshua Koebke
Julia Duncan
Justin Register
Karen Jolley
Kayla Filyaw
Kayla Marie O'Donnell
Kendjana Adolphe
Kevin Joseph Glade
Khia Nicole Edwards
Kim Bulmanski
Kimberly Johnson
Kimberly Williams
Kivonna Taylor
Kori Gedris
Kristen Lanyi
Kristina Padula
Kurt M. Caminske Sr.
Lakia Mitchell
LaToya D. Jones
Latoya Padgett
Laura Sealy
Lauren A. Wall
Lauren Schreck
Lauren Sorrell
Leo Gloude
Leonaja Joe
Linda Meza
Lindsay M. Brandlein
Lucero Preciado
Lupe Naomi Espinoza
Madison Simons
Margaret Evans
Maria Soler Valverde
Maria Torres-Guevara
Mariam Faith Newton
Maritza Joselle Bernard
Mark T. Kuiper
Markesh S. Thomas
Marnie L. Maxwell
Mary Caitlin Denning
Matthew Delva
Matyson Wood
Maureen Shaughnessy Mackar
McKenna Bryn Randall
Medielene Quan Viernes
Meghan Carr
Meghan Sanchez
Melissa Moses
Melissa S. Hendricks
Michael Kuzmicz
Michael Lacy
Michelle Oglesby
Milton Morales
Miranda Christine Anderson
Mohamad Mounir Tarabah
Morgan Biggins
Natalie Lynn Williams
Natalie Rodriguez
Nataly Hasbun
Nicholas Collins Glover
Ohica-Hadiya Ali
Pamela Slunt
Patricia Corprew-McFarland
Quiana N. Manuel
Rafael Joseph Henry
Randy N. Huttonmills
Reachy Renois
Rebecca Ren
Rebecca Towner
Robbin Vincent
Robert J. Staley
Robert John Sullo
Robert L. Ashley III
Robert Scott Griffin
Ryan Adam Selgren
Ryan Lee McPherson
Samantha A. Brantley
Samuel Johnson
Sandra J. DeWitt
Sarah Stahl
Sascha Matthews
Scott Joseph Schludt
Shanteneque Qwansa Johnson
Sharice Barnes
Sharlene Stutchman-Frisby
Sharyn C. Perry-Harris
Sheena Burke-White
Shelita D. Broomfield
Shumika C. Parker
Sister Elizabeth Tran, OSB
Sophia Barlotta
Stacey N. Walker
Stassia Richardson
Stella N. Ogbu
Stephanie Kloc
Stephanie Mercedes Everette-Council
Stephanie Schiwietz
Suzanne Clerge
Tameka Jackson
Taneka Kenyatta Rhamis
Tanjanique D. Russell
Tanya Danita Figueroa
Tasha Brownlee
Taylor Reigh Martin
Teleica Georgianni
Teresa Marie Martin
Tersha Bowser
Tiffany A. Costello
Tiffany Nicole Gibson
Tina Elefante-Edwards
Tyfanie Gylarie Colberg Montalvo
Veronica Marie Hack-Colona
Victoria Concepcion
Victoria Jarriel
William Boomershine
William Lee
William R. Latchford
Xavier Lorenzo Shipman
Yanira S. Bell
Yashika L. German
Zjhaalexxia E. Durrah