Events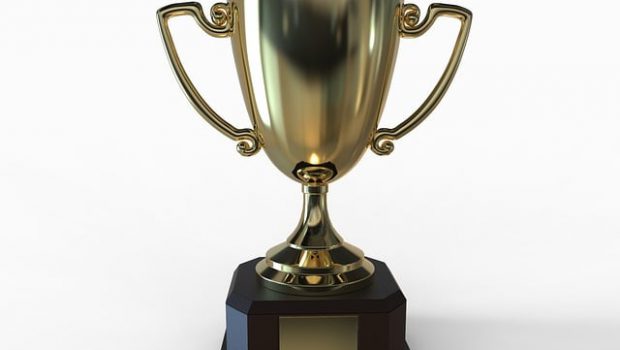 Published on January 13th, 2023 | by University Communications
0
Take on our seniors in President's Cup activities; 'Family Feud' takes place January 25
Egos are on the line! It's time for faculty and staff to take on our seniors. This year, instead of just a single "us vs. them" contest, Saint Leo will host a new initiative — the President's Cup. This will include a series of competitions to be held annually between senior students and Saint Leo faculty and staff culminating with the victor's name on the new championship cup.
"Anyone can sign up for anything they want and can come watch as their way of participating," said Dr. Randall "Woody" Woodard, who is organizing the events. Woodard is the director of graduate studies in theology and department chair of undergraduate religion and philosophy. "No commitment needed at all — participate in one or more!"
The first event will be Family Feud, 4 – 5 p.m., Wednesday, January 25. Ashley Phelps, assistant director of Student Activities, is overseeing the event, which will be similar to the popular TV show.
Future events include:
Dodgeball, Saturday, February 11: More details to be announced, but the hope is to hold two games during halftime of the women's and men's basketball games.
Cooking/Master Chef competition: Details will be announced in advance. Frank Orlando, political science instructor, is organizing this contest.
Yard games, Tuesday, March 7: This event will be held in association with our women's lacrosse team.
Softball, Wednesday, May 3: More details to be announced.
Why should you get involved?
"First, it builds community and makes work/school more fun," Woodard said. "It's fun to laugh with students in class about a game you played against them the night before or to share these fun experiences with colleagues. It's a great chance to laugh and enjoy life together. Second, we did want to celebrate the senior class all year long. To a few of us, this seemed like an extension of Senior Week where we play the big end-of-the-year softball game. We can get to know and celebrate seniors all year long."
Spread the word to your department, team, and our students about the President's Cup! For information and to sign up, contact Randall.woodard@saintleo.edu or call (352) 588-8239.
Gauntlet thrown
"Out of the six events I bet staff takes six of them," Woodard challenged. "Man-to-man, the students are outmanned. No mercy."