News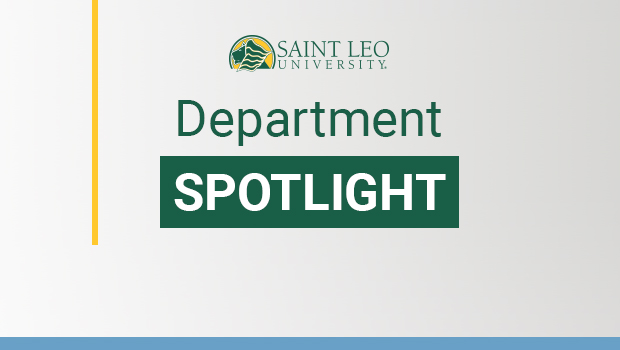 Published on January 13th, 2023 | by University Communications
0
Department Spotlight: Dining Services
To help create a stronger and more connected university community, Community news will showcase a monthly Department Spotlight. The goal of the spotlights is to help faculty and staff gain more awareness about the many different parts of the university and the work each team is doing to support our mission.
This month's Department Spotlight features Dining Services, a part of the Student Affairs Division. Here, Justin Bush, director of Dining Services, shares some insights on the team's work.
How many people work in your department?
We are a team of 35 employees who support the university's three dining venues: the Dining Hall, FUZ Fusion Eatery, and Benedict's Coffeehouse. Our team als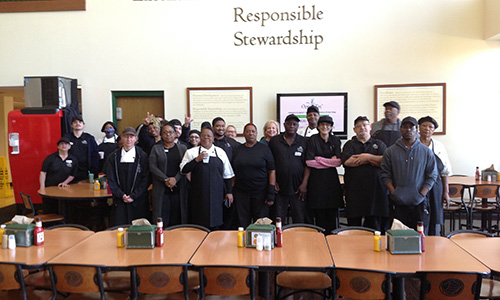 o has five individuals who hold leadership positions.
What is your department responsible for doing?
We handle all of the residential dining for students living on campus, catering for events and activities, and serve the local community through Benedict's Coffeehouse.
In the Dining Hall, we prepare three meals a day, Monday through Friday, and two meals a day on Saturdays and Sundays. The team also provides catering for events about once a week, and depending on the time of the year, this volume can increase. Benedict's Coffeehouse is open daily, and we get a good crowd of students each morning.
What makes your department a great place to work?
I would have to say that it is the overall dedication of our team. We are all on the same page about what we're here for it, and it drives us every day.
Before the start of each semester, we do an in-service training for our team that includes team-building activities and a review of Florida Department of Health protocols. These meetings are a great way to bring our team together before the students arrive.
What is one thing about your department that people may not know?
I think people would be astounded by the amount of food we go through each week. I had a hospitality class tour the dining facilities, and students were shocked by the amount of food we serve.
Our main grocery delivery, which excludes beverages, bread, and milk, delivers 500 to 600 cases of food two times a week. That's 4,000 pounds of food a week. The Dining Hall goes through 1,000 to 1,200 pounds of French fries and 1,500 hamburgers each week.
Saint Leo University is one of the largest noncommercial dining facilities in Pasco County. Because of this and our diverse menu, we serve as training venue for the Florida Department of Health inspectors.
What is a new initiative that your department recently achieved?
Last semester we were able to update the nutritional information on our online menu to list any of the seven common food allergens for each item. To view the menu online and see this nutritional information, visit sludine.saintleo.edu.
Additionally, the labels in the Dining Hall now list if an item is vegetarian or vegan. We have been seeing more student demand for these food options and will begin incorporating more alternative meat options in our menu selection.
Faculty and staff are welcome to submit recommendations for the Department Spotlight. To recommend a department, please email the department name, along with an explanation on why you are making the recommendation, to news@saintleo.edu.