News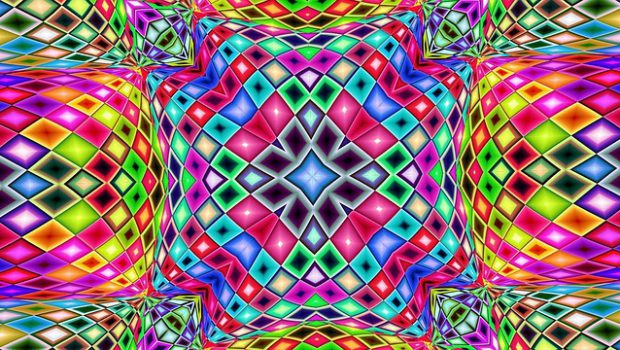 Published on December 5th, 2022 | by University Communications
0
Proposals wanted for new online journal — 'Kaleidoscope: Integrating Research Across Disciplines'
Kaleidoscope is a new peer-reviewed, research-oriented interdisciplinary journal published entirely online by Saint Leo's College of Arts and Sciences. As an interdisciplinary outlet, the journal's editors are seeking proposals that integrate multiple disciplines. Successful papers will investigate issues, problems, and topics of interest using the resources of at least two disciplines. When considered together, these differing perspectives should be able to shed greater light on the chosen issue, problem, or topic than one discipline singly. Individually authored and co-authored submissions from a variety of disciplines are welcome.
The deadline for proposal submission is Monday, January 23, 2023.
Proposals which investigate topics through an interplay between disciplines not normally seen together are encouraged. If you do not already have a topic in mind the following examples are provided to help you start thinking:
Integrating the disciplines of history and English by considering writers in historical perspective;
Combining physics and philosophy to consider the implications of quantum mechanics for questions of subjectivity and objectivity in epistemology;
Bringing together psychology and religion to discuss the influences and outcomes of attachment to God;
Exploring opportunities for creativity in music and education;
Analyzing the impact of economic changes on various political systems at the intersection of business, political science, and international studies;
Exploring national security issues in response to climate change and climate justice;
Investigating Newtonian physics in William Blake's poetry;
Examining intersections between mathematics and music;
Exploring history and public policy in relationship to vaccinations and public health recommendations;
Discussing the effectiveness of religious intervention to mitigate recidivism within the criminal justice system;
Tracking the short- and long-term health impacts of natural disasters in urban and rural areas;
Exploring the uses of AI technology in assisted living facilities;
Discussing the therapeutic use of music for mental health; and,
Probing philosophical questions surrounding robotics.
The word limit for the final published manuscript is 6,000 words, excluding abstract and references.
Read more and find the submission form here.
For more information about Kaleidoscope or the call for submissions, contact Dr. Heather R. Parker, dean of the College of Arts and Sciences, at heather.parker02@saintleo.edu, or Dr. Marc A. Pugliese, associate dean, at marc.pugliese@saintleo.edu.