News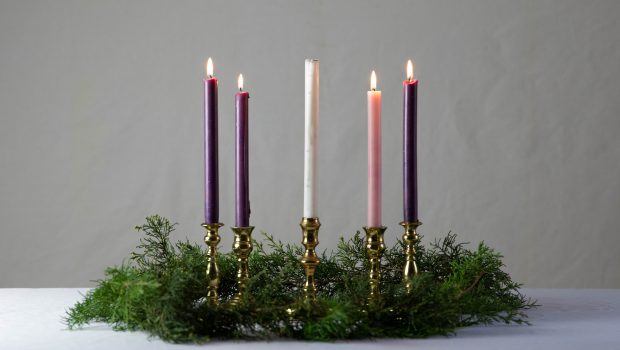 Published on November 21st, 2022 | by University Communications
0
Mark the beginning of the Advent season with prayer
Sunday, November 27, marked the beginning of the Advent season, a time when Catholics and Christians prepare to celebrate the birth of Jesus. Advent comes from the Latin adventus or "arriving." It is "our opportunity for our hearts to prepare for his arrival with those we love and care about," noted Lucas Nocera, interim director of University Ministry.
As with Lent, purple is the liturgical color for Advent as both are seasons that prepare for great feast days, Easter and Christmas, respectively. Advent ends on December 24, with the celebration of Christmas.
A pink candle (or a white candle with a pink bow) is lit on the third Sunday of Advent (December 11 this year), which is called Gaudete Sunday, meaning "rejoice," as the waiting for Christ and the celebration of his birth at Christmas is almost over.
One simple Advent prayer is:
Dear Lord, please allow me to embrace Advent in the way the Church intends: as a way to prepare for your arrival. May everything I do—every gift I send, every party I attend, every meal I share—remind me to prepare space in my heart for you. Amen.
Nocera suggests that to learn more about Advent and ways to enrich your spiritual life in this season, visit https://www.usccb.org/prayer-worship/liturgical-year/advent.
Join in Mass at the Saint Leo Abbey Church at 10 a.m. on Sundays.