News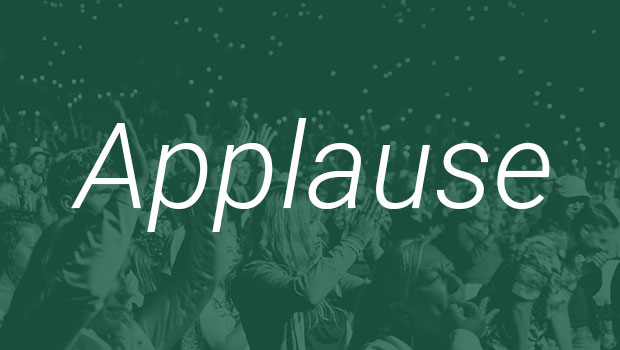 Published on October 26th, 2022 | by University Communications
0
Applause!
Applause, a monthly feature, celebrates the successes of Saint Leo University faculty and staff. If you would like to submit an accomplishment, please send details to news@saintleo.edu. Highlights may include external leadership appointments, awards, and notable presentation opportunities.
Dr. Will Hamilton, Daniel Duerr, and Cheryl Hemphill, from the Office of Assessment and Institutional Research (AIR), and Kate Colello, from Learning Design, published their co-authored research on how cultural capital and technological skills predict academic integration and the cultivation of important social networks, for adult online college students, in one of the highest ranked education journals, The Internet and Higher Education. The article (in press) is currently available online with physical publication scheduled for the January 2023.
Greg Lindberg, media content manager in University Enrollment Marketing, was selected as one of 10 participants to attend the SongSight Retreat, a music mentoring retreat in Scottsdale, AZ, held in November 4 – 6, for blind and visually impaired musicians looking to take their musical talents to the next level. The event is being coordinated by Scott MacIntyre, a former American Idol contestant who is visually impaired and finished eighth during the eighth season of the show in 2009.
Dr. Tammy Lowery Zacchilli, professor of psychology, was elected as the Southeastern Regional vice president of Psi Chi, the international honor society in psychology, beginning in July 2022. Psi Chi has more than 800,000 members and is one of the largest honor societies in the United States. Zacchilli works with chapters in Alabama, Florida, Georgia, Kentucky, Mississippi, North Carolina, Puerto Rico, South Carolina, Tennessee, U.S. Virgin Islands, Virginia, and West Virginia. In this role, she coordinates Psi Chi programming at the Southeastern Psychological Association Conference. She has served as the Psi Chi faculty advisor at Saint Leo University since 2010 and has served as an associate editor to the Psi Chi Journal of Psychological Research since 2017.
Dr. Anthony DeSantis, associate vice president of Student Affairs, was named as one of the 2022 Veteran Champions of the Year in Higher Education by GI Jobs Magazine for the work he did in his previous role at Florida International University. DeSantis served as the veteran and military affairs director at FIU prior to coming to Saint Leo. "As the son of a deceased Navy Vietnam veteran, supporting veteran- and military-affiliated students has been an honor and a privilege," DeSantis stated in the magazine. Read more here.
Mary McCoy, senior editor and media relations manager in University Brand Marketing & Communications, served as a judge for Pasco County Clerk & Comptroller Nikki Alvarez-Sowles' annual Constitution Essay Contest. The contest was open to all fifth-graders in Pasco County, FL. There were 64 essays submitted from students at seven public and private schools in the county. Twins from Oakstead Elementary in Land O' Lakes, Tallyn and Terryn Tervo, garnered first and second place, while Camila Almonte, a fifth grader at Innovation Preparatory Academy in Wesley Chapel, took third place honors. Read more here.
Dr. Stephen Okey, associate professor of philosophy, religion, and theology, contributed to a story for The History Channel on the history of exorcisms. Just in time for Halloween, the story examines the centuries-long practices of expelling evil. Read more here.