Events
Published on September 15th, 2022 | by University Communications
0
Fall series of Mission-Driven Leaders to begin October 14
Sponsored by the San Antonio Citizens Federal Credit Union, Saint Leo University's Mission-Driven Leaders: Conversations on Purpose program returns this fall with another inspiring guest leader who will visit University Campus on October 14. The university is proud to welcome home alumnus Colin Bryant '15, president of Max Deal Sports, for an interactive conversation on mission-driven leadership.
The event will be held from 9:30 to 10:30 a.m., Friday, October 14, in the Greenfelder-Denlinger Boardrooms in the Student Community Center, as well as online via Zoom. Hosted by Dr. Mark Gesner, vice president of Community Engagement and Communications, this popular series is open to students, faculty, staff, alumni, and the public.
The Mission-Driven Leaders: Conversations on Purpose program features interactive conversations with guest leaders from a variety of sectors who have experience in leading with purpose and making a difference in their professions and in society at large. Recently featured in the Saint Leo University Spirit Magazine, Bryant is the third leader to be featured in the series. By engaging in conversations with those who practice mission-driven leadership, the intent is to help bring the Saint Leo mission to life for the university community and the public.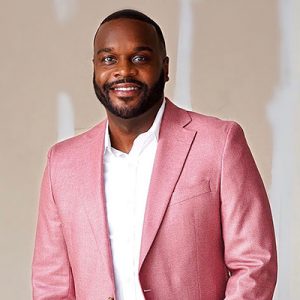 Bryant chairs Max Deal Sports, a full-service sports management firm based in Houston, Texas. In his 20-plus year career, Bryant has led organizations to deliver high-profile, multimillion dollar contracts with top players in the NBA, including NBA champion Antonio Daniels, Olympic Gold medalist Keldon Johnson, and his biggest client, NBA All-Star and champion Rashard Lewis. Bryant not only is dedicated to helping players navigate the world of professional basketball, but he also is devoted to helping athletes discover their capacity to be great, and then preparing them to translate that greatness into value on and off the court.
Bryant played college basketball for California Polytechnic State University, San Luis Obispo (CalPoly), and in 1996 earned the distinction as a player that contributed to the largest single season turnaround in NCAA history. Bryant holds a bachelor's degree in management from the University of Phoenix and a Master of Business Administration degree with a specialization in sport business from Saint Leo University.
Registration is required to attend the event in person or via Zoom. Visit Mission-Driven Leaders to register. For more information, contact the department of Community Engagement & Innovation at cei@saintleo.edu.