News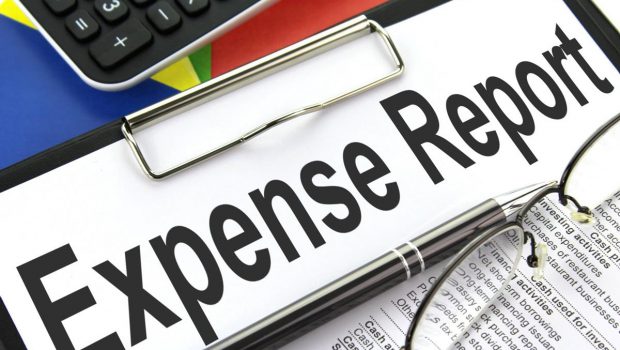 Published on August 14th, 2022 | by University Communications
0
Review travel, expense reimbursement policy
The start of the Fall Semester is a good time for faculty and staff to review the travel and expense reimbursement policy. Highlighted below are several key reminders.
All reimbursement requests must be submitted within 60 days of the receipt date. Saint Leo University has an IRS-accountable plan which requires original itemized receipts and timely submission. A per diem is not allowed under the accountable plan. The IRS definition of "reasonable period of time" to submit an expense reimbursement request is a maximum of 60 days after expenses were paid or incurred. (Saint Leo credit card holders should follow the credit card application agreement that they signed regarding dates of submission). Reimbursement requests submitted after 60 days will not be paid.
Technology: Reimbursements will not be made for any out-of-pocket technology purchases. To process your request for the purchase of hardware or software, please enter a ticket online at https://helpdesk.saintleo.edu. Purchases for technology peripherals such as keyboards, mice, or webcams, are generally considered office supplies that can be processed through the department's coordinator. All technology purchases are approved in Workday by the Department of Information Technology (DoIT).
Gift cards must be acquired through the Procurement Department. Reimbursements will not be made for out-of-pocket gift card purchases. The Procurement Department will purchase all gift cards and retain them until gift forms are completed and returned to Procurement (MC 2100, Attention: Laura Solberg). Center locations can request gift cards from Amazon through the Workday requisition system. Amazon is an approved Saint Leo University supplier. In addition, the university does not reimburse employees who make payments using their own gift cards, rebates, reward points, coupons, or gift certificates.
Event tickets must be purchased by the Procurement Department. The Procurement Department will purchase all event tickets, including (but not limited to) theme parks, sporting events, movies, etc., and will monitor the distribution of tickets to exclude non-students, and family and friends of employees. A disbursement log for tickets must be completed and submitted to Procurement (MC 2100, Attention: Laura Solberg).
Please plan your events with plenty of time for the Procurement Department to obtain gift cards or event tickets. Use approved suppliers and enter requisitions through Workday rather than purchasing items on your own and submitting an expense report. The university negotiates pricing with suppliers and is not able to maximize our purchasing power if transactions are not processed through the proper procurement channels.
University funds should not be used to purchase gifts or gift cards for employees or students for events such as a birthday, thanks for a job well done, or retirement. We suggest that members of the department pool their own funds or join with people in other departments for those purposes. Exceptions to this policy must be approved by the university president or the vice president of Business Affairs prior to purchase.
All vehicles rented for business use must be requested through the Procurement Department. Procurement will rent vehicles through approved vendors. Through this process, a unique discount code is applied to provide Saint Leo University with additional benefits including insurance. Please schedule your vehicle rental reservations with Senior Procurement Coordinator Shannon Milder-Cross well in advance to ensure vehicle availability. Failure to follow this procedure may result in reported vehicle damages charged to your department budget. Employees who rent vehicles with either a personal credit card or without following proper procedure will not be reimbursed. In those cases, personal auto insurance also could be affected. Additional insurance coverage, accessories, or charges for refueling (rental agencies charge excessive fees for refueling) are the responsibility of the renter. Sign only for what is reserved and be sure to refuel vehicles prior to their return.
You can find the full travel and expense reimbursement policy by following these steps:
Log into Okta (https://saintleo.okta.com)
Click on the Saint Leo University Policies tile.
Enter "Travel" in the search bar.