News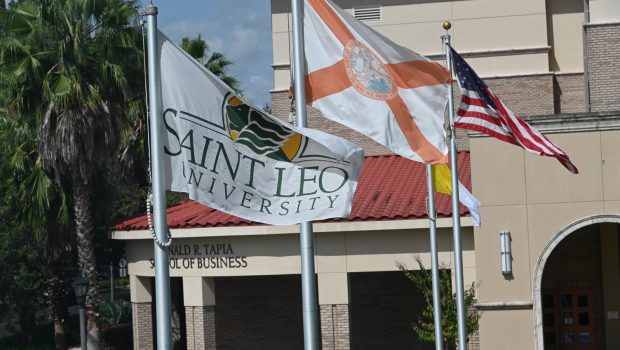 Published on May 6th, 2022 | by University Communications
0
DBA Cohort 16 salutes faculty leader and university
As the academic year ended, one Saint Leo faculty member received a surprise and special "thank you" from his students. Students in the Doctor of Business Administration Cohort 16 recently met on Zoom for their last DBA 770 course session, led by Dr. Dale Mancini, director of Saint Leo's DBA program.
"This was the last for this cohort, as they will be starting comps [exams] and dissertation this summer," Mancini said. "So in essence, this Zoom session was the last session that this cohort would be together. As we were ending the session the entire cohort asked if they could present this."
And what they presented Mancini was a thank you, "We Shall Never Forget Our Climb Together!" which can be viewed by clicking on the PowerPoint and playing as a slide show with the volume here.
Members of the DBA Cohort 16 are Liz Addis, Jenny Armstrong, Rebecca Baeten, Allison Boening, Diamy Dunton, Vernon Fowler, Marisa Garcia. Zachary Janvier, Wislet Joseph, Wisly Joseph, Stacey Justice, Kristina Redding, and Randa Zalman.
The students included quotes about what they have learned in the DBA program, including:
"I learned that the goal of a dissertation is to study a problem, not solve it. I also learned how truly blessed I am to be surrounded by the love and support of my family, my classmates, and my professors."
"I've learned that I'm doing better than I think I am and to not give up!"
"This is an example of how committed our DBA students are to both Saint Leo and to their classmates," Mancini said.