HR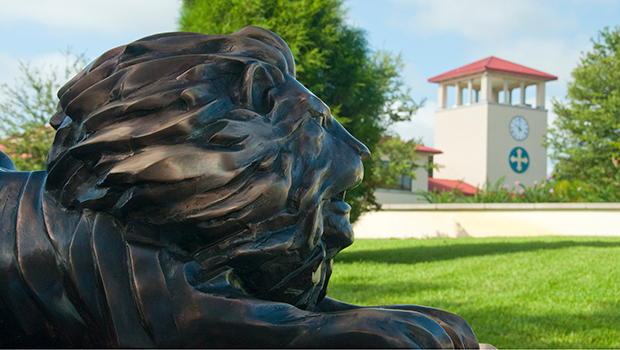 Published on April 29th, 2022 | by University Communications
0
University announces Leadership Saint Leo Class of 2022
Saint Leo University is pleased to announce that the cohort has been selected for Leadership Saint Leo Class of 2022. After a two-year hiatus, the program will begin again at the end of the month with a focus on new and emerging leaders of our community. The following faculty and staff will participate in the 15th year of Leadership Saint Leo:
Sheryl Luppens, assistant director, Student Financial Support
Deborah Rumsey, associate director, Undergraduate Student Advising
Laura Altfeld, chair of Natural Sciences Department
Angela Moore, interim chief officer, Campus Student Success
Matthew Lenihan, education center director
Gina DiBattista, lead learning graphic designer
Georgina Rivera-Singletary, associate professor
Heather Johnson, associate director of Program Approval
Michael Quinn, associate vice president, University Advancement
Miranda Martinez, assistant general counsel
Karen Garcia, Teaching and Learning specialist
Kathleen Colello, senior course analyst
Laquita Liles, learning designer
Elijah Wharton, program administrator, Graduate Education
Tamarra James, senior enrollment counselor
The program will last approximately eight months and build toward a final presentation of the personalized Leader Point of View. Please congratulate them and encourage them as they embark on this new leadership endeavor!
The Leadership Saint Leo program began in 2005 to expand leadership capacity, build culture, and create a common leadership lexicon across the entire university, including our education centers, online offices, and University Campus. Approximately 85 of our active leaders have graduated from the program.
Please contact Learning and Development Manager Joseph Arner at Joseph.arner02@saintleo.edu for more information.