Events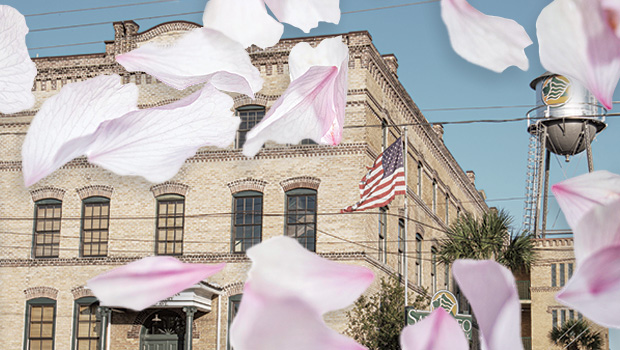 Published on April 14th, 2022 | by University Communications
0
Green Rabbit Press to host book launch at Tampa Education Center
Green Rabbit Press at Saint Leo University is pleased to host the book launch of if only the cherry blossoms had not fallen, a debut poetry collection by writer, editor, and former English professor Jeff Karon.
The launch takes place at 6:30 p.m., Wednesday, May 4, at the Saint Leo University Tampa Education Center, 1403 N. Howard Ave.
This historic Berriman-Morgan cigar factory building provides a unique setting for the evening, which kicks off with a short reading by poet Silvia Curbelo, followed by Karon's reading from the collection, as well a book signing.
Green Rabbit Press has been housed at Saint Leo since the early 1980s. According to editor Dr. Patrick Crerand, it was founded by "the late, great Kurt van Wilt, whose mission was to shine light on the regional poetry scene of the Tampa Bay area we continue to honor." In his review of if only the cherry blossoms had not fallen, Crerand stated that there is "a keen documentarian eye at work in these lines that aims to capture the essence of a finely realized socio-emotional moment in time and bring that to us wholly without censoring it."
Karon has published essays and poetry while continuing his investigation of the human condition in dance and the martial arts. He is a former board member and webmaster for Florida's nonprofit YellowJacket Press, consults on creative projects for individuals as well as corporations, and has "devoted a shocking amount of time during the pandemic toward creating a sustainable backyard kiddie pool." He lives in Tampa with his wife, Gianna Russo, assistant professor of English.
Curbelo is the author of two full-length poetry collections, Falling Landscape and The Secret History of Water, both available from Anhinga Press, and two chapbooks. Awards include poetry fellowships from the National Endowment for the Arts, the Florida Division of Cultural Affairs, the Cintas Foundation, and the Writer's Voice, as well as the Jessica Noble Maxwell Memorial Poetry Prize from American Poetry Review. Her poems have been published widely in literary journals and more than three-dozen anthologies, including Poems, Poets, Poetry (Bedford/St. Martin) and The Norton Anthology of Latino Literature (W.W. Norton). A native of Cuba, Curbelo has lived in Tampa all her adult life.
For more information, contact gianna.russo@saintleo.edu.