News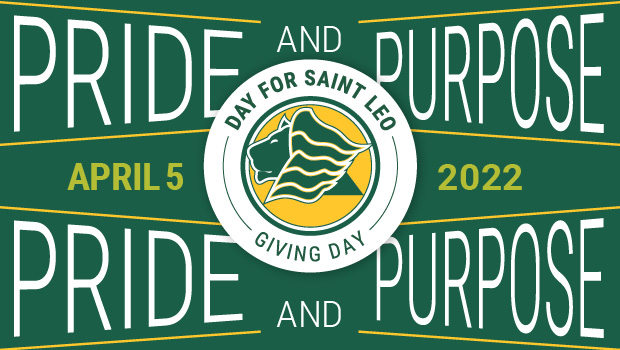 Published on April 1st, 2022 | by University Communications
0
Get ready: Celebrate Day for Saint Leo on April 5
Saint Leo University's ninth annual Day for Saint Leo giving day begins April 5. This is an exciting 24-hour campaign that unlocks our greatest giving potential in the shortest period of time. As the number of donors and dollars increases throughout the day, the campaign receives large donations through matching gifts from generous university supporters.
It's a day when faculty, staff, students, and alumni come together and give in support of our academics, student scholarships, athletics, military education, and more. Watch the video below and make a gift that can inspire others to give back.
This year's Day for Saint Leo goal for employees is to have more than 50 percent of faculty and staff make a donation. Donations must be a minimum of $5 to qualify. When we achieve this, an additional paid day off will be added to the July 4, 2022, holiday!
Gifts can be directed to any area and can be made in the following ways:
Gifts for the Day for Saint Leo campaign will be accepted until 11:59 p.m., Tuesday, April 5. Make a reminder to give and let's see what we can do together!