News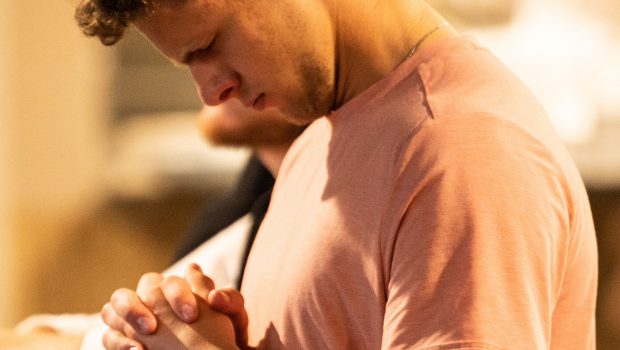 Published on February 9th, 2022 | by University Communications
0
University Ministry's Spring Retreat focuses on Pope John Paul II's Theology of the Body
"The human body includes right from the beginning. . . the capacity of expressing love, that love in which the person becomes a gift—and by means of this gift—fulfills the meaning of his being and existence," said St. John Paul II.
This year's University Ministry Spring Retreat explored the late pope's teachings on Theology of the Body. Led by Father Jason Brooks, LC, and Mary Beth Connell, the retreat was held February 4-6, at University Campus and at Our Lady of the Rosary Catholic Church in Land O' Lakes, FL.
The Theology of the Body was the topic of a series of 129 lectures given by Pope John Paul II during his Wednesday audiences in St. Peter's Square. The Theology of the Body, "essentially explores what does it mean to be human and what are we created for," said Deidre Merrill, campus minister.
"The weekend was filled with talks, confession, Mass, Eucharistic adoration, community, and lots of healing," Merrill said.
For more information about University Ministry, email ministry@saintleo.edu, call (352) 588-8331, or visit the office at Saint Francis Hall, Room 211.
Photos by Isaac Jeter