News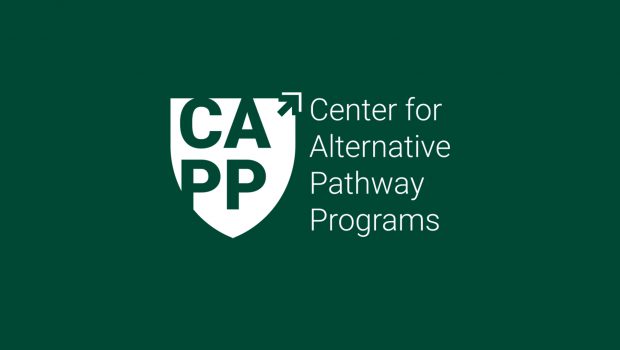 Published on January 21st, 2022 | by University Communications
0
Center for Alternative Pathway Programs launches new micro-credential courses
The Center for Alternative Pathway Programs (CAPP) recently launched four new micro-credential courses, which are available to Saint Leo University employees at a 10 percent discount. The new courses include Introduction to Engaging Communities in Social Justice Action, Animal Interventions, Canine Good Citizen Training, and Navigating Intercultural Communication.
These online, self-paced courses make it affordable and convenient to learn new skills. They can also be completed in as little as 30 days. After finishing the micro-credential courses, learners receive a digital badge to validate their new competency.
Faculty and staff are encouraged to check out the Center for Alternative Pathway Programs course catalog for more information and follow the center's page on Facebook (facebook.com/SaintLeoCAPP) to stay informed about the latest courses available.
About the Courses
Introduction to Engaging Communities in Social Justice Action: This course will examine social justice concepts and help learners develop plans to address social justice issues in their communities, as well as through advocacy efforts.
Animal Interventions: Learners will learn techniques to recognize how animals communicate and will leave the course equipped with the knowledge on how to create animal intervention programs.
Canine Good Citizen Training: Participants will learn and demonstrate the essential commands for dog obedience. Learners must complete the Animal Interventions course before enrolling in this program. Upon completing the course, they will be prepared to pass the American Kennel Club Canine Good Citizen test.
Navigating Intercultural Communication: Participants will learn how culture influences worldviews, perceptions, and values. They will engage in studying key aspects of verbal and non-verbal communication and explore communication strategies that would support effective communication in diverse groups.