HR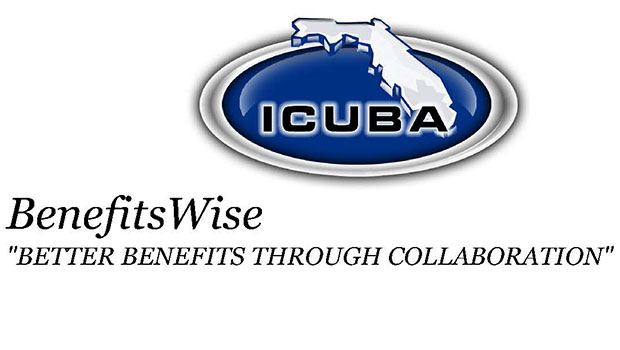 Published on December 17th, 2021 | by University Communications
0
Save the date for Saint Leo's annual enrollment, February 1-14
Annual Enrollment for Saint Leo University employee health plans will take place from February 1-14, 2022, with all changes taking effect on April 1, 2022. For this year's Annual Enrollment, formerly known as Open Enrollment, our plan providers are introducing additional services and are increasing the costs of plans.
It is important to keep in mind that while cost increases are a tough reality, ICUBA's plans continue to increase at a much lower rate nationally than other insurance plans. The university works diligently with ICUBA to ensure our benefits provide quality health care coverage at a competitive price.
Medical Insurance Changes
For the 2022-2023 benefits year, ICUBA has added several new features to the medical coverage in an effort to provide a whole-person approach to employee wellness, including:
• Embold Health: A high quality network of physicians focusing on key specialties such as, Pediatrics, Cardiology, Obstetrics, Orthopedic, and more, all at a $0 copay!
• LegalShield: Obtain legal advice about anything by having a lawyer on- demand. Connect immediately with 24/7 access for emergency situations.
• Well-being Program Enhancements: Increased Rally reward opportunities, with a new maximum incentive total of $380 (up from $330)
As expected, premium costs will increase in the 2022-2023 plan year. The Preferred PPO Plan (our most popular plan) and the High Deductible Plan will increase by 4.3 percent. In addition, the Premier Copay plan will be eliminated starting April 1, 2022 (the start of the new plan year). During Annual Enrollment, employees will need to log in and elect either the Preferred PPO or the High Deductible plan. If an employee is enrolled in the Premier Copay plan and fails to make a different medical coverage election during the Annual Enrollment period, the employee will be defaulted into the Preferred PPO plan.
Dental Insurance Changes
For the 2022-2023 benefits year, there will be no changes to the Dental Benefits. No Premium increases!
Vision Insurance Changes
For the 2021-2022 benefits year, Saint Leo University will continue with our current provider, Eye Med. Allowances will remain the same for the Base Plan and Buy-Up Plan. No Premium increases!
LegalShield – NEW!
Beginning with the 2022-2023 benefits year, Saint Leo University will be offering employees the option of purchasing LegalShield. You can sign up during Annual Enrollment, and payment for this benefit will be handled through payroll deductions.
The ICUBA health plans are just one of the many employer-provided benefits of total compensation offered to Saint Leo employees. Total compensation statements outlining all of the benefits elected during the 2021 calendar year will be mailed to employees in February 2022. Faculty and staff enjoy a generous employer-funded match to those participating in the 403b retirement plan, 13 paid holidays, time off during Christmas break, and tuition remission and tuition exchange for employees and their dependents.
More details on Annual Enrollment and coverages will be sent in the coming weeks. If you have questions, please contact the Human Resources Total Rewards team at wellness.benefits@saintleo.edu.