Events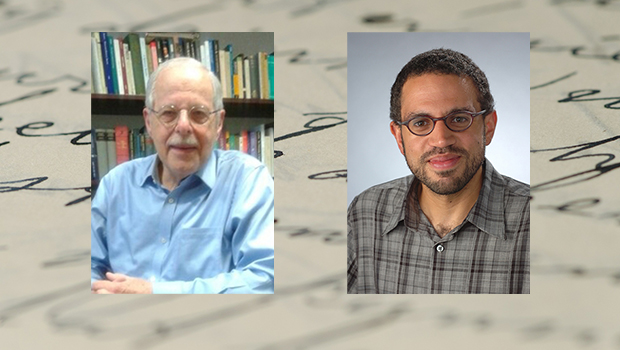 Published on October 29th, 2021 | by University Communications
0
Reminder: Guest speakers discuss the legacy of MLK's 1963 jailhouse letter this week
The Center for Catholic-Jewish Studies would like to remind faculty and staff of the two guest speakers who will appear at University Campus on Thursday, November 4, to present "The Significance of MLK's Letter from a Birmingham Jail Today." Dr. Matthew Tapie, the center's director, has invited faculty to incorporate this special talk into lesson plans or course assignments.
The speakers are Rabbi Dr. David Novak, a renowned scholar, internationally known ethicist, and chair of Jewish Studies at the University of Toronto; and Dr. Vincent Lloyd, a prolific writer and professor who specializes in Christian teachings and directs the Africana Studies Program at Villanova University. Their dialogue will center on the late Martin Luther King Jr.'s influential 1963 letter about civil rights and nonviolent protest for social justice, and its resonance with issues in 2021. Their talk will take place from 1 to 2:20 p.m., on Thursday, in the Greenfelder-Denlinger Boardrooms in the Student Community Center. Those attending are asked to wear a mask. (The updated Protect the Pride guidelines state that all individuals, no matter what their vaccination status, should wear masks in classrooms, and this is a situation in which the boardrooms are functioning as a classroom.)
The event is planned in support of one of the center's commitments, which is to offer students exposure to interreligious and interfaith understanding and dialogue, and opportunities to learn the skills involved. Information for students and teaching resources for faculty are available on a registration page for the program here.
Novak and Lloyd were invited by CCJS to appear at Saint Leo in conjunction with a special event planned for the evening of November 4 in Tampa. The center will present Novak with the 2021 Eternal Light Award, given to a person who has made outstanding contributions to the field of Jewish-Christian relations. The scholars will give a different presentation during that event, which is also open to the public. More information and a registration form can be found here.
For more details on either of these programs and remote viewing options, please contact Tapie at matthew.tapie@saintleo.edu or (352) 588-7298.
The views expressed during this event are those of the speaker/presenter and do not necessarily represent the views of the university.