News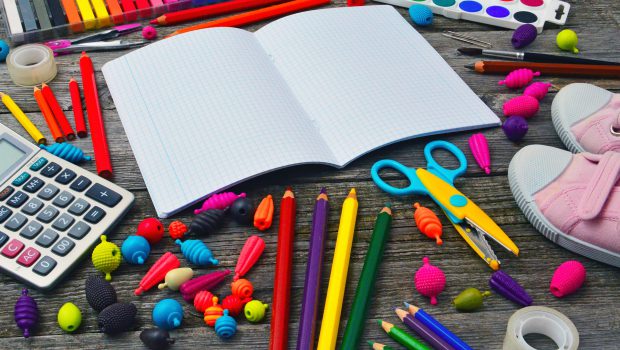 Published on October 22nd, 2021 | by University Communications
0
Help migrant students by donating school, cleaning supplies
The Social Justice Committee is holding a fall supply drive to collect school and cleaning supplies and personal care items from Monday, November 1, through Wednesday, December 15. All supplies will be donated to the Migrant Education Program, which provides services to migrant students and their families through Hillsborough County Public Schools.
Migrant families travel extensively throughout the United States to harvest fruits and vegetables. As essential workers, they provide the food to feed the nation despite hardships of their own. Challenges that the MEP helps mitigate are academic, health, social, parent engagement, and family literacy.
Items needed include:
School supplies: backpacks, notebooks, pencils, pens, folders, crayons, and markers;
Cleaning supplies: laundry detergent, all-purpose cleaner, and bleach; and,
Toiletries: soap, shampoo, toothpaste, toilet paper, paper towels, and feminine hygiene products.
Faculty, staff, and students are asked to drop off supplies in designated bins across campus. Collection boxes for your donations are located at:
Saint Edward Hall: main lobby and Office 317;
Tapia College of Business building: west entrance by vending machine and main lobby at east entrance;
Kirk Hall: near the first floor elevator and alcove near The CAVE;
Lewis Hall: stairwell by the vending machine and between the first floor restrooms;
Student Activities Building: beneath the Student Government Union bulletin board and by the automatic doors;
Student Community Center: near the stairs on the second floor;
Saint Francis Hall: east stairwell and west stairwell (Abbey side); and,
Benedictine Hall: main lobby near the water fountain.
For more information, please contact the Social Justice Committee at runtowardjustice@saintleo.edu.
And don't forget to register for the Saint Leo University Run Toward Justice 5K. Beginning November 1, the registration fee is $40.
The virtual 5K race day is Martin Luther King Jr. Day (January 17, 2022). Participants may run the 5K any day between January 1, and January 21, 2022. Participants may run, walk, or use any mobility assistance device to complete 3.1 miles.
Students may participate for a $10 donation.
Find out more here.