Human Resources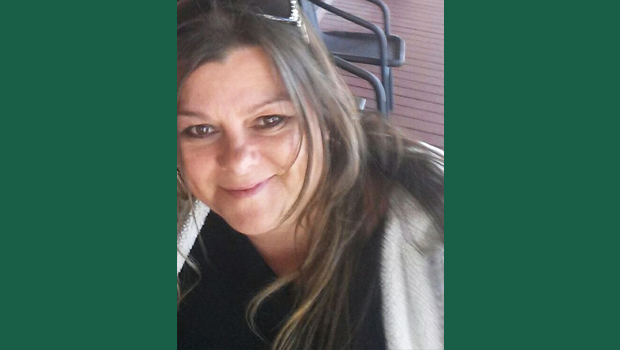 Published on October 8th, 2021 | by University Communications
0
Employee Spotlight — Laura Altman
Every month an employee is asked to participate in the Human Resources' Employee Spotlight feature. Our sense of community, one of Saint Leo's core values, is enriched by getting to know one another. This month, Human Resources recognizes Laura Altman of Dining Services.
What motivates you to wake up and go to work?
I work to support my family but it's much more than that; it's knowing that I'm needed here and my coworkers count on me. I have a truly amazing boss that has mentored me, led by example, and taught me so much over the last 5 years. Her confidence and faith in me have given me the motivation to have the desire to strive to be my best self. I take pride in my job. I spend more time with my work family than I do at home. I care about my coworkers and our students. I'm also a mom. I feel like it's my job to make sure our students are provided the best service, happy, and adjusting to life on campus. I understand how difficult it can be for them to be away from home, and everyone they know, for the first time in their lives. They're transitioning into adulthood in a new place, with new people. I try every day to provide a friendly face for our students. Sometimes it opens up a line of communication with a student that is having a hard time because they're homesick or having a bad day. Sometimes they're so happy you asked because they're super excited they aced a test, or made it onto a sports team. Either way, I enjoy being a little part of their day if it helps them with encouragement or a victory. These are just a few things that motivate me to go to work.
What do you do at Saint Leo?
In Dining Services I do whatever is needed to be helpful and provide service to our students. That includes office work, maintenance, cashiering, serving and transporting food, catering, etc.
What has been your favorite project so far?
I would say being given the opportunity to help student workers secure a position in the Dining Hall.
What's something most people don't know about you?
I love to read, I'm not a fan of shopping of any kind, and I take care of my elderly parents, who are 85
and 87.
What do you do to stay healthy?
Probably not enough, as I don't have much time. I'm always either working or caring for my parents.
What do you like the most about our benefits package at Saint Leo?
The retirement plan is great!