News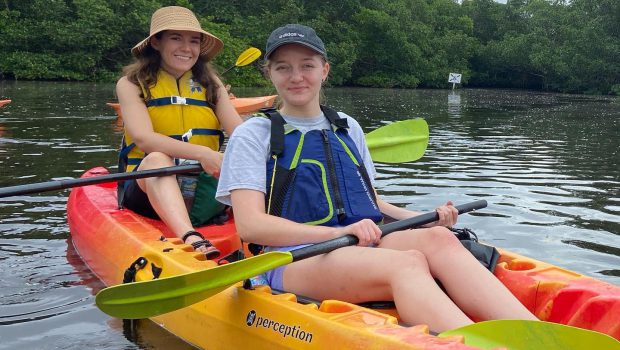 Published on September 23rd, 2021 | by University Communications
0
University Ministry leads students in kayak trip, 'Mass on the Grass'
"Praise be to you, my Lord, through our Sister, Mother Earth, who sustains and governs us, and who produces various fruit with colored flowers and herbs." – Pope Francis, in the encyclical Laudato Si', citing "The Canticle of the Sun" by St. Francis of Assisi.
University Ministry led a student trip on September 18 to explore Weedon Island Preserve, a 3,000-acre natural area located on Tampa Bay, and known for its mangrove swamps, seagrass beds, and mudflats.
"The narrow tunnels through the mangroves are passable by kayak and create an otherworldly atmosphere of stillness and shadow amid the dense stands of trees," said Father Randall Meissen, university chaplain and director of University Ministry. "It was a wonderful occasion to appreciate the beauty of creation in the unique natural environment and to share some moments of fellowship and prayer."
Students disembarked at a clearing on the shore for a "Mass on the Grass" celebrated by Meissen. Describing the open-air liturgy as "surrounded by the cathedral of nature," he reflected on the parable of the sower in Luke 8: 4-15 and how the dense mangrove roots "evoke the thorny briars mentioned in the gospel as metaphors for the anxieties and pleasures of life that choke out the seeds of God's word planted in our hearts."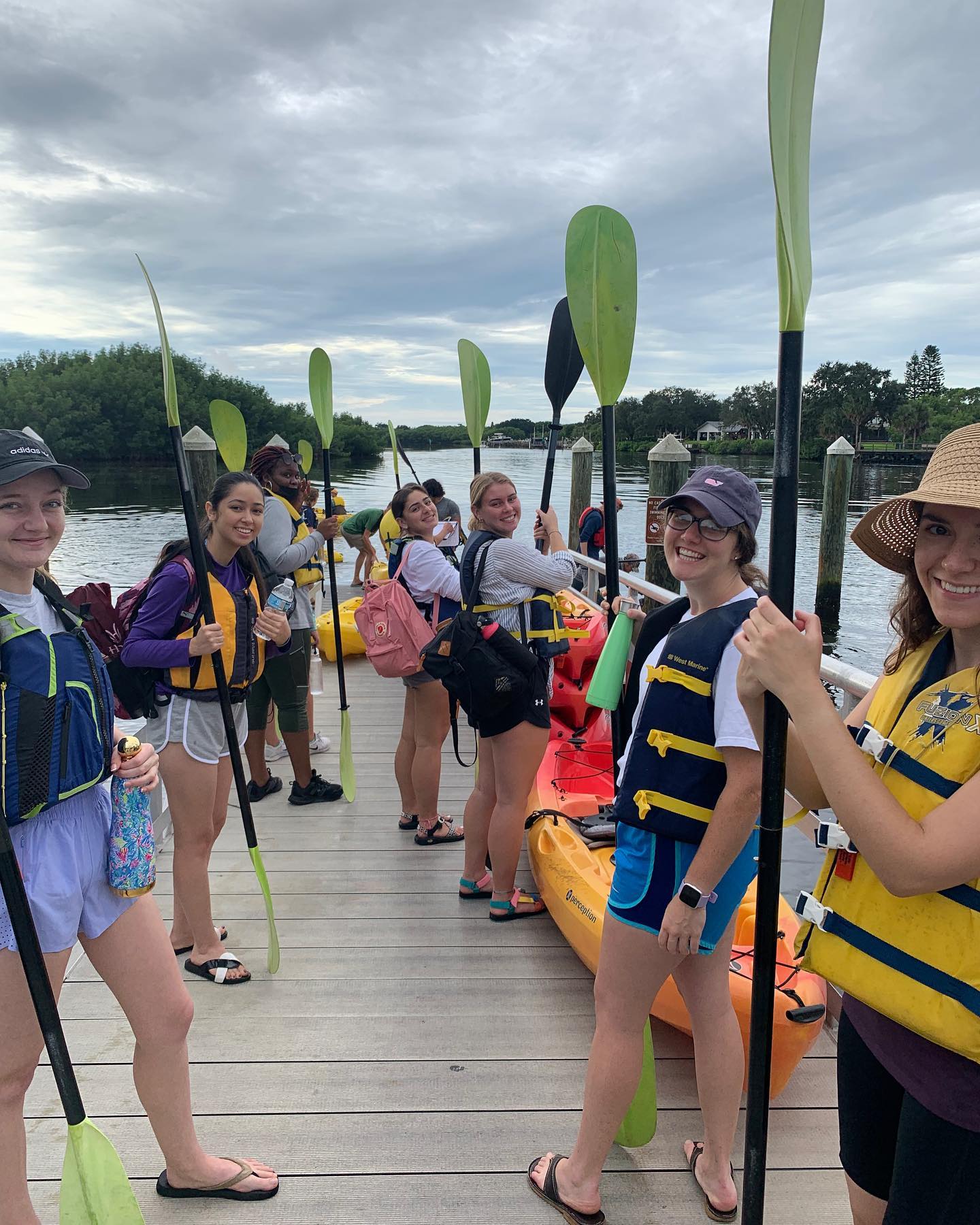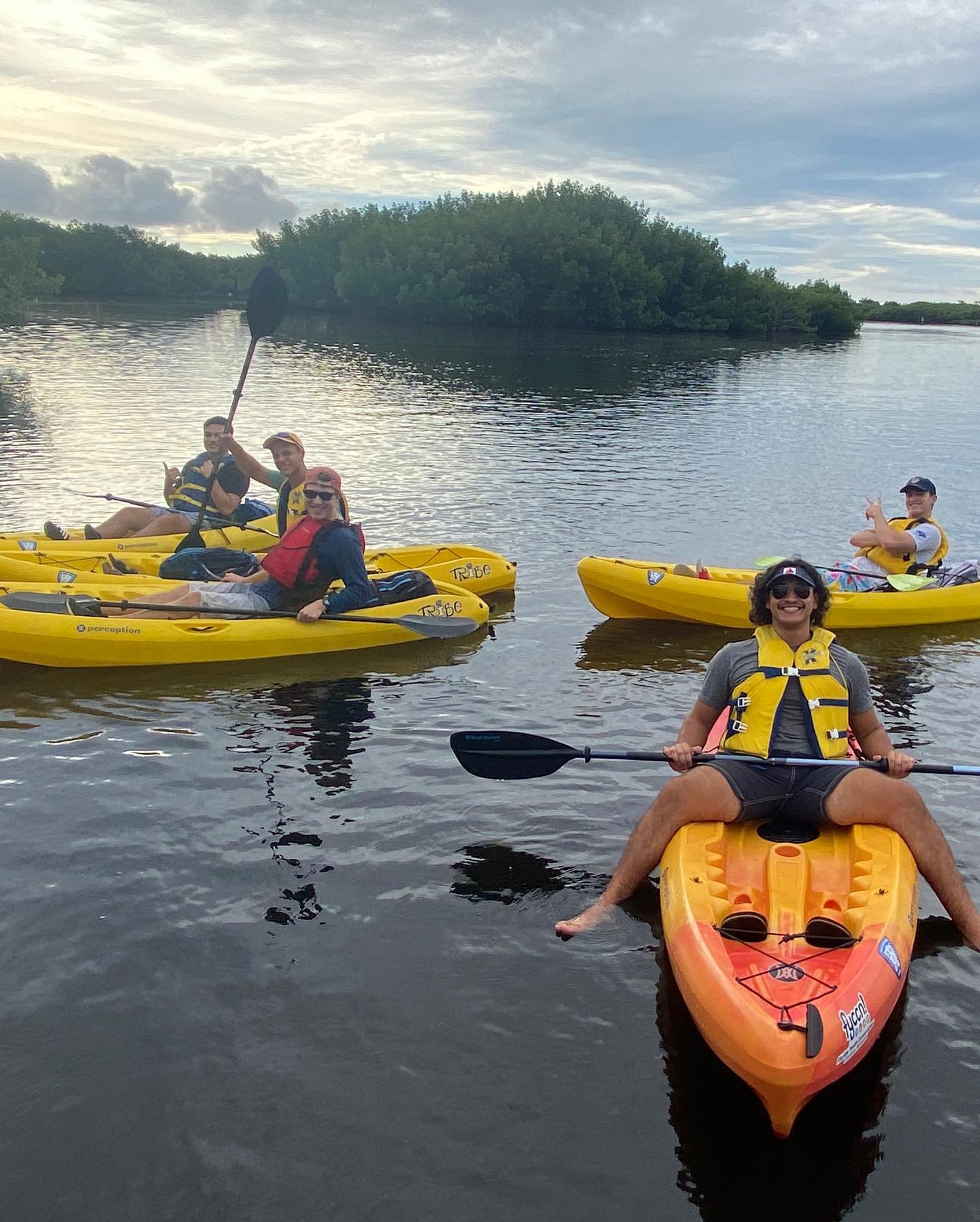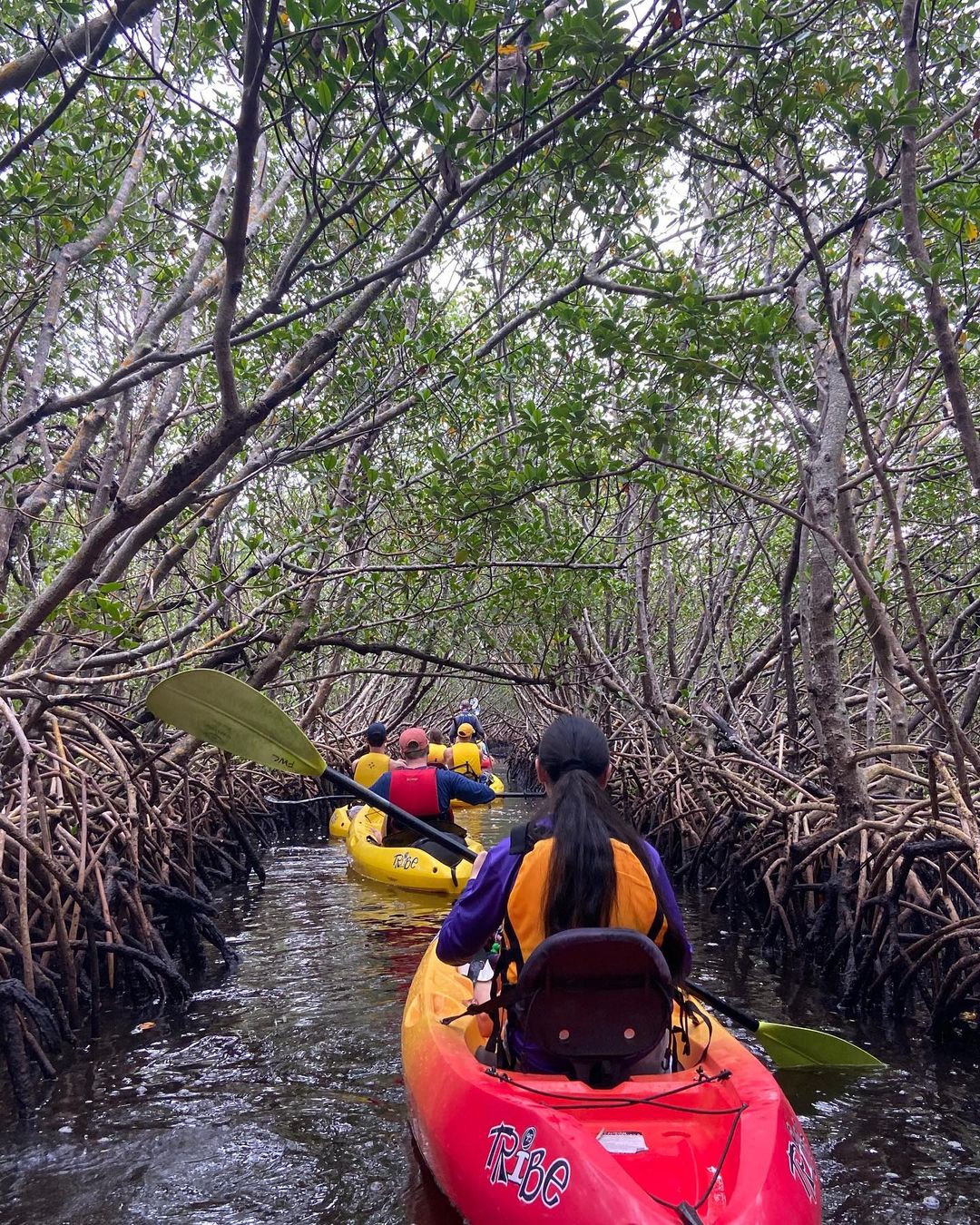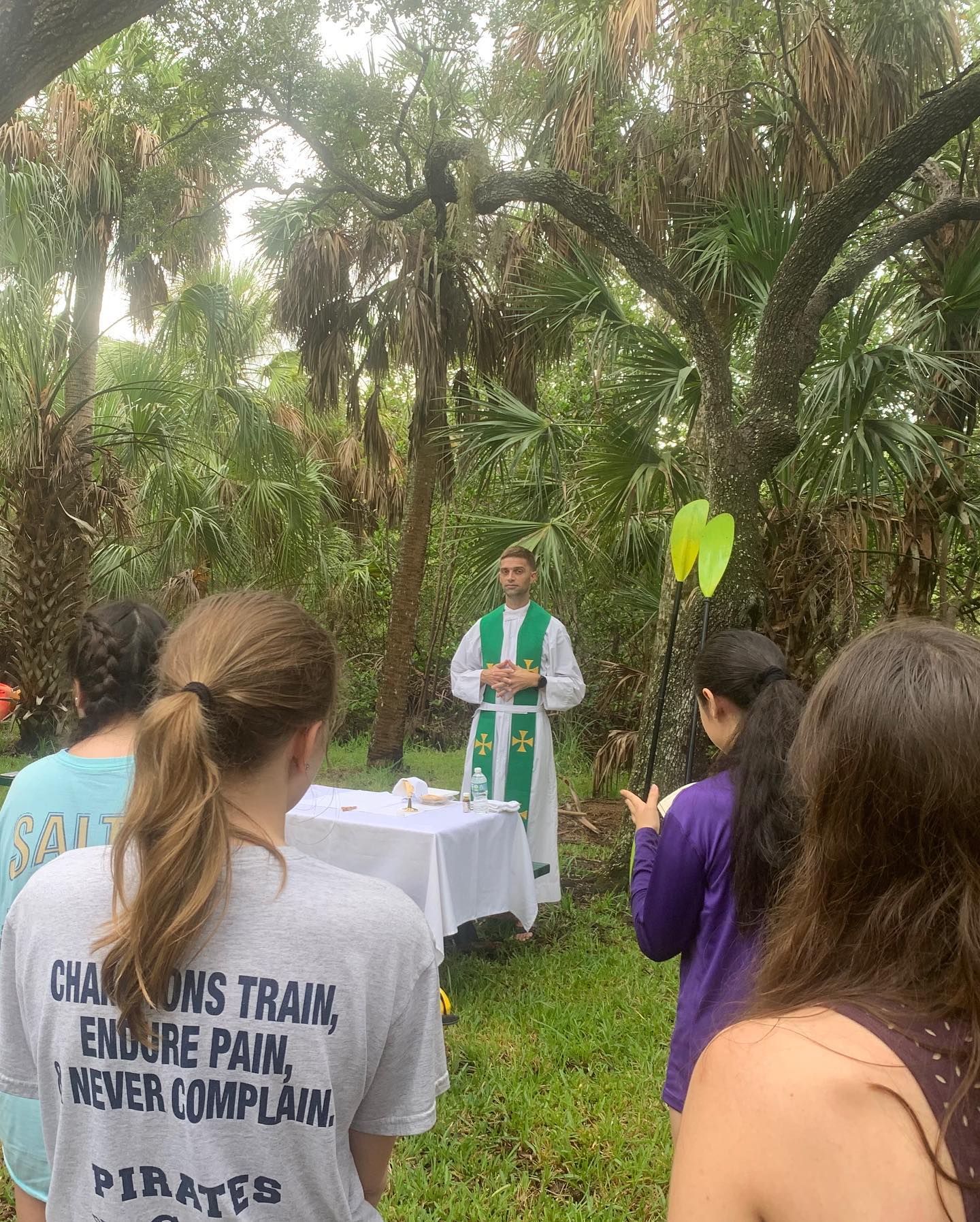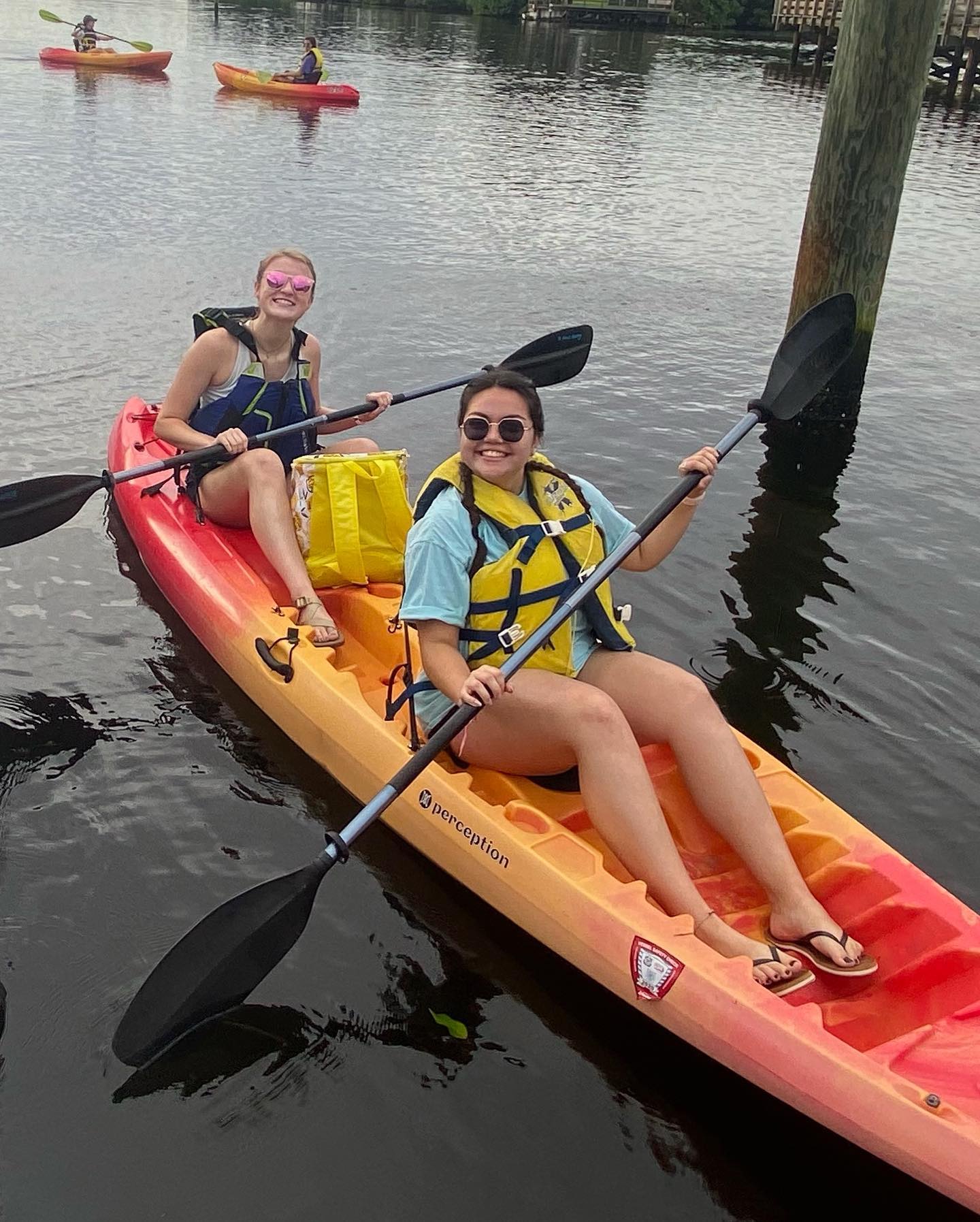 The guide for the trip was Joe Blum, science teacher at St. Patrick Catholic School in Largo, FL, who takes students on what he calls "Frassati Adventure Kayaking" trips in honor of Pier Giorgio Frassati (1901-1925). Pope Francis has praised Frassati as a patron for youth and young adults and St. John Paul II beatified him and declared him patron of World Youth Days. Frassati, who died of polio at 24, was known for his love of the outdoors, his involvement in Catholic Action, and his enthusiasm for organizing trips to the mountains with his friends for conversations about faith and prayer along the way.

University Ministry was able to bring 20 students on the kayak trip, and hopes to organize more adventures with kayaking or camping later in the year. Students, faculty, and staff, who would like to help organize a trip should reach out to ministry@saintleo.edu.

Students may reserve a spot for University Ministry's Fall Student Retreat on the website, (https://ministry.saintleo.edu/). The retreat will be held October 22-24 at the lakefront Warren Willis Retreat Center in Fruitland Park, FL.