News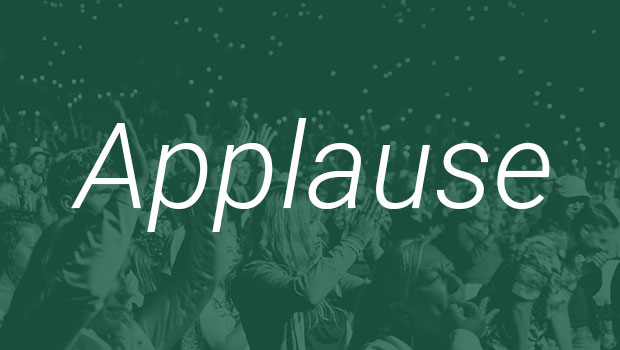 Published on September 14th, 2021 | by University Communications
0
Applause
Applause, a monthly feature, celebrates the successes of Saint Leo University faculty and staff. If you would like to submit an accomplishment, please send details to news@saintleo.edu. Highlights may include external leadership appointments, awards, and notable presentation opportunities.
Dr. Fern Aefsky, professor and director of graduate studies in education, was honored by the Florida Association of Professors of Educational Leadership for her recent service as president of the organization from 2018-2021.
Dr. Daniel DuBois, assistant professor of history, was selected as one of only 20 participants from hundreds who applied nationally who took part in a weeklong summer workshop on teaching American Civil War history. It was led by Dr. Gary W. Gallagher, author and professor emeritus at the University of Virginia. The participants discussed teaching strategies and methods of engaging students. DuBois and other participants were also able to view original primary documents and artifacts that Gallagher shared. While there, the group visited Monticello, the estate of Thomas Jefferson.
Dr. Thomas Humphries Jr., associate professor of philosophy, religion, and theology, is also a volunteer district chief with Pasco County (FL) Fire Rescue. He earned the Florida Fire Service Instructor III Certification during the summer, the highest level recognized by the state. He is also an emergency medical technician.
Dr. Eileen O'Brien, associate chair of the Department of Social Sciences and professor of sociology, was featured in The Virginian-Pilot recently. Reporter Sonia Roa interviewed O'Brien and her co-author, Ninochka McTaggart, about the revised edition (August 2021) of their book White Privilege: The Persistence of Racial Hierarchy in a Culture of Denial. The book was originally published in January 2020. Racial justice protests, COVID-19 and its effect on minority communities, and the increase in anti-Asian/Pacific Islander hate crimes prompted the authors to update their work, which examines white privilege in the economy, education, criminal justice, and pop culture. O'Brien's co-author McTaggart is the associate vice president of research and insights at the Geena Davis Institute on Gender in Media in Los Angeles.