Events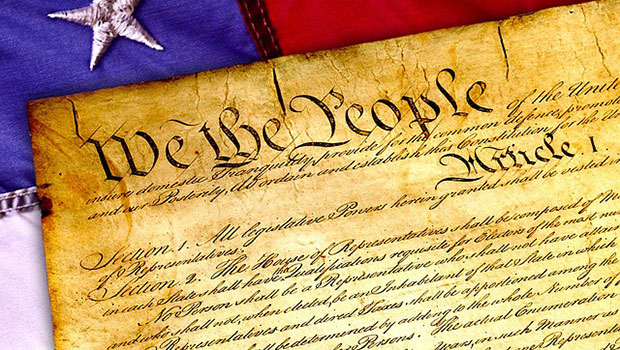 Published on September 13th, 2021 | by University Communications
0
Constitution Day event Thursday explores voting districts
The College of Arts and Sciences Department of Social Sciences will present a two-hour event at University Campus on Thursday, September 16, from 7 to 9 p.m. in the breezeway of Kirk Hall with voter-friendly information on the important democratic process of drawing the boundaries of electoral districts.
The event has been organized in observance of Constitution Day, which follows on Friday, September 17, and which marks the day in 1787 when founding fathers, meeting in Philadelphia, signed the U.S. Constitution to establish America's framework for governing.
This year, Arts and Sciences faculty in political science and history have chosen to focus on the drawing or redrawing of congressional districts in response to the population findings from the most recent U.S. Census, as provided for in the U.S. Constitution. The Thursday event is named, though, after certain dynamics that have crept into some redistricting work: "Gerrymandering: When Politicians Get to Decide Their Voters."
Specifically, gerrymandering occurs when one political party is able to employ a favorable power position within a state at that moment to influence the creation of any new voting districts, or a reconfiguration of established districts, in a way that favors and consolidates its own base of party power and influence. Gerrymandered districts can even be drawn in ways that seem at odds with an area's natural geographic contours or traffic patterns if it means a seat in Congress will be more likely to go to the party with more local power when district boundaries come up for periodic review. Gerrymandering can also affect the boundaries of political districts to influence the power balance within state legislatures or within other levels of government. One result is that the way voting districts are drawn or redrawn can have a direct impact on how the desires of local voters are ultimately reflected in future elections, within legislative bodies, and in lawmaking.
Faculty members will be staffing tables in the breezeway to discuss various aspects of representation and the configuration of districts.
The non-partisan League of Women Voters will also be a guest at the event with an educational table.
Students can progress through the area, speak with faculty, compete in trivia contests, take a quiz, and enjoy pizza and soda. A checklist will be available to students so that they can demonstrate attendance. Participation is being promoted only within the campus community in light of COVID-19 safety concerns.
For more information, email collegeofartsandsciences@saintleo.edu.