News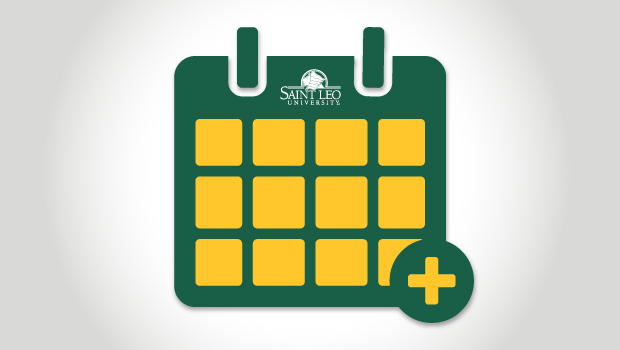 Published on August 6th, 2021 | by University Communications
0
Saint Leo to launch university-wide calendar this week
Do you want to know what's going on at Saint Leo? The university is unveiling its new university-wide calendar this week.
The calendar calendar.saintleo.edu will serve as a communication tool and a one-stop location to see what is happening at Saint Leo University on any given day.
Staff and faculty will find events, activities, and deadlines on the public calendar on the Saint Leo University website. Additional calendars will be created in the Fall 2021 semester specific to the four colleges, academic programs, student organizations, alumni events, and more.
You will be able to submit events for the calendar event by using the "Calendar Reservation Form" tile on Okta. Submitted events will be reviewed by calendar managers and added to calendars as appropriate.
Some things to note about the new calendar:
COVID Incident Command Team (ICT) approval is needed for events of greater than 50 people.
Facilities Committee approval must be secured for events with outside partners.
Room reservation confirmations are needed before adding to the calendar.
The calendar will only work if everyone contributes! Be sure to submit events so that this communication tool will keep the entire Saint Leo community "in the know" about what is taking place throughout the university.
For more information, contact Abigail Appleton, special assistant to the president, abigail.appleton@saintleo.edu.