HR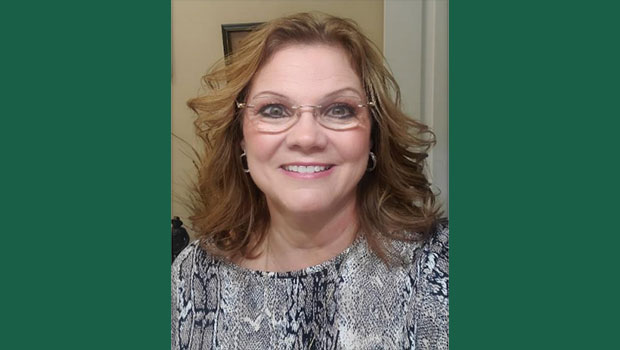 Published on August 9th, 2021 | by University Communications
0
Employee Spotlight — Nisa Harrelson
Every month an employee is randomly selected and asked to participate in an "Employee Spotlight" for each month of the Wealth of Wellness. A sense of community, one of Saint Leo's Core Values, is achieved by getting to know each other! This month, we recognize Nisa Harrelson.
What motivates you to wake up and go to work?
The knowledge that what we do at Saint Leo makes a difference and assists a student in making their educational dreams a reality.
What do you do at Saint Leo?
In my role as a financial aid technician, I am responsible for placing financial aid on campus-based student accounts. I also assist in the setup rules for financial aid years, based on the regulations handed down by the Department of Education annually. I work closely with the University Campus Admissions Department to assure that the new incoming students are packaged as expediently and accurately as possible so that they are able to make an informed decision about their educational goals.
What has been your favorite project so far?
I can't say that I've had a favorite "project," however, I feel a sense of satisfaction when a project has been completed and works as intended for our students.
What's something most people don't know about you?
The holidays are my favorite time of the year. I love big family gatherings; we usually have around 30 guests on Thanksgiving and 70 or so on Christmas Eve. I begin planning a month in advance so that I'm prepared; I'm usually exhausted afterward, but every moment spent with family and friends is priceless.
What do you do to stay healthy?
I try to eat healthy, exercise, and eliminate stress by laughter.
What do you like the most about our benefits package at Saint Leo?
The generous holiday schedule, which allows us to spend time with family and friends and come back to work refreshed. I'm also thankful for our retirement plan. This is something that I used to take for granted. I enjoy being able to log on and see my monthly retirement amount growing, especially now that those retirement years are getting closer.
---
Excerpted from Wealth of Wellness — August 2021 — View Issue >>