HR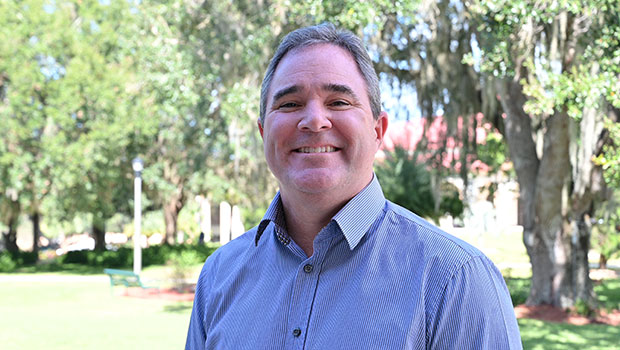 Published on July 9th, 2021 | by HR
0
Employee Spotlight — Rod Kirkwood
Starting this month, an employee will be randomly selected and asked to participate in an "Employee Spotlight" for each month to be featured in the Wealth of Wellness newsletter. In following Saint Leo's core values, we achieve a sense of community by getting to know each other. This month, we recognize Rod Kirkwood.
What motivates you to wake up and go to work?
Knowing that I have a purpose in my life to help others reach their potential.
What do you do at Saint Leo?
I am the director of the Tampa-area education centers (Tampa and MacDill). I am the lead of a team of outstanding individuals who work at the centers to help students to reach their goals in education.
What has been your favorite project so far?
I am currently part of a team that is working to improve communication among colleagues and departments at Saint Leo University. I have learned quite a bit about Saint Leo in the process and have challenged myself to think much more creatively, which I generally am not.
What's something most people don't know about you?
Most people do not know that I was a foster parent for a number of years, and adopted my daughter who was in the foster care system.
What do you do to stay healthy?
To stay healthy, I take long walks with my wife and dog, weather permitting. I ensure I eat healthy meals and steer clear of too much red meat and sweets.
What do you like the most about our benefits package at Saint Leo?
I really like how diverse our benefits package is and that it is not an all-or-nothing package. If I want eye insurance, I can add it; if I want pet insurance, we have it. Health, medical, mental health—all are part of the program. In addition, our retirement benefits are outstanding.
---
Excerpted from Wealth of Wellness — July 2021 — View Issue >>