News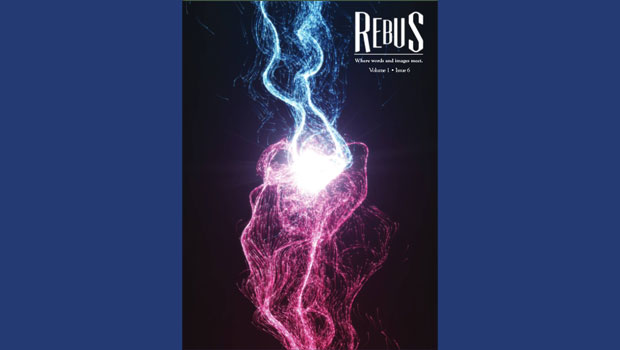 Published on June 16th, 2021 | by University Communications
0
New issue of REBUS explores the dynamics of power
Dr. Mary T. Spoto, vice president of Academic Affairs, and the Faculty Council of the College of Arts and Sciences, announce that the sixth issue of the magazine REBUS has been released in a digital, easy-to-read format. Traditionally, the magazine is designed and printed in an oversized format on quality paper to showcase substantive editorial content and dramatic photography and artworks; that version was released earlier in the year. Those who missed the 48-page paper edition can now read the issue at https://705606f6.flowpaper.com/REBUSPowerIssue2020.
For those not familiar with REBUS, it was launched as an annual publication by the Faculty Council of the College of Arts and Sciences. The magazine adopts a theme to explore each year from a variety of perspectives, and so draws upon the interests, talents, and scholarship of contributors from across the range of our liberal arts faculty and guests. Their means of expression include essays, poetry, interviews, artwork, and photography. (The name REBUS is fitting because the word describes a particular kind of puzzle that uses pictures and letters to represent full words or phrases.)
The current issue is devoted to an examination of the meaning of power. "The basic unifying concept seems to be the abstract notion of untapped or unspecified capacity or ability," Dr. Marc Pugliese writes in the current issue's introductory note. Contributors from history, humanities and literature, mathematics, life sciences, sociology, philosophy, psychology, and political science explored power from their various academic disciplines.
While the magazine is interesting reading in and of itself, faculty may also use its content in classes with students.
For more information, contact Megan Case, administrator of events and special programs, College of Arts and Sciences, at megan.case@saintleo.edu.