News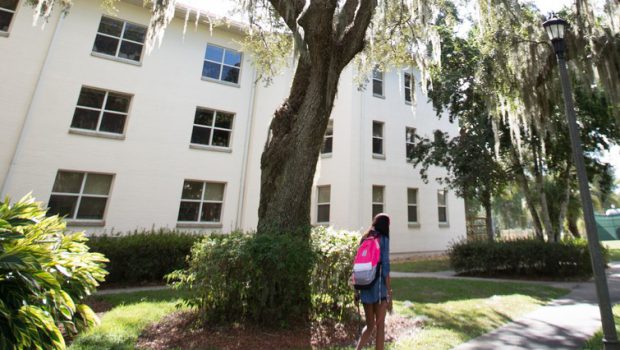 Published on June 3rd, 2021 | by University Communications
0
Financial Aid Forms online platform upgraded for ease of use
Student Financial Services is excited to announce that Financial Aid Forms is changing as of June 14. The new interface will have a different look and feel, with the same name. These changes will make submitting verification forms and other documents a breeze.
Students have been notified of the changes. Student Financial Services wants to share the upgrades with staff and faculty as well, here, to make operational details available to those interested, and to share the progress the university is making on its commitment to upgrading the student-user experience in general.
What is Financial Aid Forms?
Financial Aid Forms is Saint Leo's online platform for submitting verification documents. Students can complete and submit verification forms from mobile devices, any time and from anywhere using the Financial Aid Forms platform. It will change to a new interface on June 14.
If a student is currently in financial aid verification and has yet to submit forms or documents, what are their options?
Option 1 – A student may wait until June 14 and submit their verification documents using the changed Financial Aid Forms platform.
Option 2 – A student may submit ALL of their verification documents now – no later than June 7 – using the current (unchanged) version of Financial Aid Forms.
All Saint Leo University students have been notified that Financial Aid Forms will be changed. Verification students have received an additional email regarding their options above for submitting verification items.
What should students currently in verification know about the new Financial Aid Forms platform?
It's important to note that if a student does not submit ALL of their verification documents by June 7, they will need to start the verification process again – from the beginning – in the new Financial Aid Forms platform. This will require students to RESUBMIT all of their forms and documents.
How do students access Financial Aid Forms?
When a student is selected for verification, an email is sent to the student's Saint Leo University email address. Students can access Financial Aid Forms via Okta by clicking on the Financial Aid Forms tile. Setting up an account is quick and easy.
Can students email, mail, fax, or hand deliver verification forms and documents?
No – students MUST upload all items to Financial Aid Forms when submitting verification materials. Verification documents that are sent to Student Financial Services by email, mail, fax, or hand delivered will be rejected. This excludes Statement of Educational Purpose and Citizenship forms that require either a notary or staff signature.
How can students get help with verification and Financial Aid Forms?
Students with questions about access, the documents they must submit, or how to submit them, should call Student Financial Support toll-free at (800) 240-7658 to speak with a Student Financial Advisor.
Students who are unsure what materials they need to submit can log onto Financial Aid Forms for a list of required forms and documents.
Do you or your staff need access to the upgraded version of Financial Aid Forms?
To gain viewing permission, supervisors will need to send staff information (name and Colleague ID) to Brenda Clark (brenda.clark@saintleo.edu) and Nicholle Thor (nicholle.thor@saintleo.edu) Please note – staff with access to the current version of Financial Aid Forms will NOT have their access automatically rolled over to the upgraded platform.
It should be noted that text messages notifying students about verification will be paused as of June 8. Verification text messages to students will resume in or after August.