News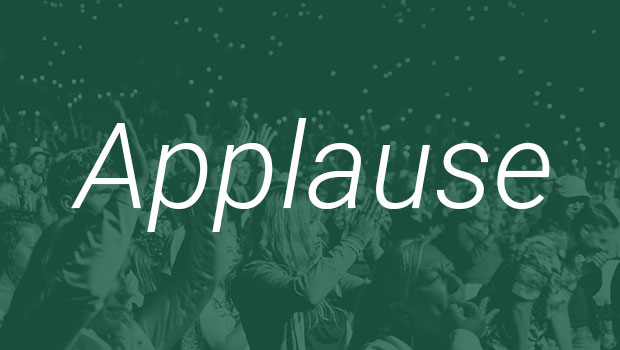 Published on June 18th, 2021 | by University Communications
0
Applause
Applause, a monthly feature, celebrates the successes of Saint Leo University faculty and staff. If you would like to submit an accomplishment, please send details to news@saintleo.edu. Highlights may include external leadership appointments, awards, and notable presentation opportunities.
Anthony J. Crocitto, head women's basketball coach, was among the graduates celebrated during our Florida commencement ceremonies. He was awarded the Master of Education – Educational Leadership degree.
Dr. Will Hamilton, Daniel Duerr, Kate Colello, and Cheryl Hemphill from the Office of Assessment and Institutional Research (AIR) presented their co-authored research on how cultural capital and technological skills predict academic integration and the cultivation of important social networks for adult online college students recently at a very respected gathering. They presented during the American Educational Research Association (AERA) Annual Meeting. AERA is the largest national research association dedicated to the study of education and learning.
An article by theologian Dr. Thomas Humphries Jr., associate professor, was published by the University of Notre Dame's Church Life Journal: https://churchlifejournal.nd.edu/articles/the-church-as-an-icon-of-the-trinity.
Dr. Lisa Rapp-McCall of the graduate social work faculty was honored by the National Organization of Forensic Social Work with its 2021 Sol Gothard Lifetime Award. The distinction was named for the late Sol Gothard, a social worker who became a judge and continued his work to protect abused children and to try to improve the legal system. Award recipients are selected to recognize excellence in service, research or innovation at the points where social work and the law intersect. In the case of Dr. Rapp-McCall the organization praised her history of work, writing, teaching, and research in the areas of juvenile crime, child abuse, human trafficking, among other acts of service.
Assistant Professor and Sandhill Writers Retreat Director Gianna Russo, with colleagues from the creative writing faculty, attracted more than 70 registrants to its centerpiece, full-day program on Saturday, May 15. The retreat staff were gratified by the attendance as the program had to shift to a virtual mode this year, after having been canceled in 2020. Other retreat administrators who worked on this successful comeback include Angel Jimenez, retreat associate director and instructor of writing and research; John David Harding, assistant retreat director and associate professor of writing and research; and Daniel Jordan, senior systems specialist from the Center for Teaching and Learning Excellence. Small, optional classes were offered during the days leading up to the Saturday retreat, and Friday evening the university hosted a free guest reading with author Brian Turner­—a prominent veteran poet— that was open to the public and moderated by Dr. Luke McClees Jr., director of the Office of Military Affairs and Services.