News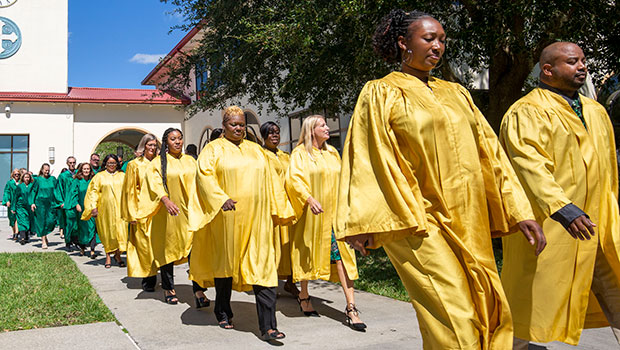 Published on May 6th, 2021 | by University Communications
0
Saint Leo University expected to reach more 100,000 alumni soon
Each year the university welcomes thousands of graduates to the Saint Leo University Alumni Association, building a network of Lions across the globe. Now with many new graduates joining the alumni association after the Spring Semester, the university is expecting to soon reach a milestone of having 100,000 living alumni.
Saint Leo University alumni live in all 50 states, in Washington, DC, in three U.S. territories, and in 78 countries. The top five states in which alumni live include Florida, Virginia, Georgia, Texas, and North Carolina. While Saint Leo alumni span many generations, the largest percentage of our alumni are between 45 and 55 years old.
Be sure to follow Saint Leo University's social media channels and look for a special announcement once we have reached the 100,000 alumni mark.