News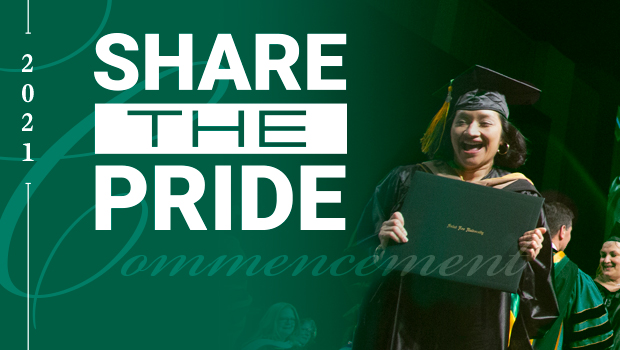 Published on May 11th, 2021 | by University Communications
0
Help celebrate graduates with Share the Pride fundraiser
This year's graduating seniors experienced unprecedented hurdles, and their upcoming graduation is a testament to their determination and resolve to better themselves and the world.
For a $50 gift to support scholarships, academics, and hands-on experiences, your inspiring words will be displayed during commencement for all to see as we launch members of the Class of 2021 into the next phase of their lives.
Share your Saint Leo pride with a new graduate by providing your words of wisdom or contact Regina Belvin at (352) 588-7108. The deadline is May 16.
All faculty, staff, and students are invited to participate in the fundraiser.