News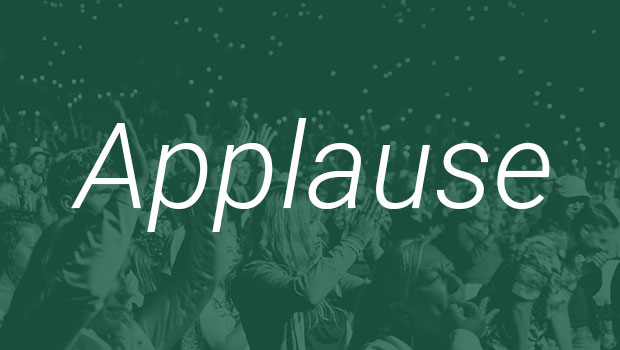 Published on May 20th, 2021 | by University Communications
0
Applause
Applause, a monthly feature, celebrates the successes of Saint Leo University faculty and staff. If you would like to submit an accomplishment, please send details to news@saintleo.edu. Highlights may include external leadership appointments, awards, and notable presentation opportunities.
Dr. Fern Aefsky, director of the Department of Graduate Studies in Education, is the editor of a new volume of work written by multiple contributors from Saint Leo University with expertise on crisis management in education. Issues of Educational Leadership: Crisis Management during Challenging Times was prompted by the challenges the COVID-19 pandemic created for school districts, superintendents and other administrators, and leaders or organizations that work with schools. The insights delivered by the authors can be applied to other crisis situations as well, such as school violence and accidents. The book is being published by Rowman & Littlefield and will be available June 15 through Amazon. Author-contributors in addition to Aefsky are Drs.: Michael Bailey, Melinda Carver, Ed Dadez, Susan Kinsella, Jodi Lamb, Keya Mukherjee, Georgina Rivera-Singletary, and Renee Sedlack.
Dr. Rachel Hernandez, adjunct faculty member for the undergraduate Education Department, took part in Liberty University's Research Week, 2021. She presented her study entitled #Generation Z: A Phenomenological Study Exploring Title I Teachers' Use of Educational Technology in the 21st Century Classroom. Her poster presentation was awarded third place in the category of "Applied" by Liberty University's Center for Research and Scholarship.
Dr. Thomas Humphries Jr., associate professor in the Department of Philosophy, Religion, and Theology, was published by the University of Notre Dame's Church Life Journal with article of national relevance concerning Mass, the pandemic, and Catholic life: https://churchlifejournal.nd.edu/articles/the-case-of-the-great-pandemic-liturgical-flip-flop.
Greg Lindberg, media content manager for University Enrollment Marketing, is one of only five people from across the country to receive the 2021 American Council of the Blind – JP Morgan Chase Leadership Fellow Award. It recognizes his involvement with the council's work and mission to increase the independence, security, equality of opportunity, and quality of life of the blind and visually impaired. With this award, our Saint Leo colleague will be able to attend several leadership sessions during the current year's virtual convention, and be able to travel to the 2022 convention in Omaha with his expenses paid. He has been a member of the American Council of the Blind for eight years and has been visually impaired since birth.
Dr. Jen Shaw, vice president of Student Affairs, is serving on the Accreditation Commission for the International Association of Campus Law Enforcement Administrators (IACLEA). She was appointed in 2020 by Dr. John Vinson, IACLEA president, to serve a second, five-year term. The commission holds the authority to grant or deny university and college police agencies and safety departments accreditation based on best practice standards and procedures in operations, training, administration, and human resources.