Events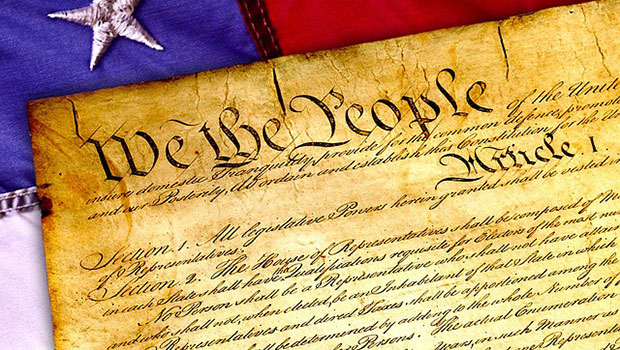 Published on April 30th, 2021 | by University Communications
0
Summer Institute to focus on constitutional rights
Saint Leo University's Department of Criminal Justice will once again hold its Summer Institute seminar program with this year's four days of programming devoted to discussion of "The Constitution, Social Justice, and Modern America."
The 2021 Summer Institute is scheduled for Monday, July 19 through Thursday, July 22, from 8 a.m. to 5 p.m. each day. Admission is free and open to the public as a service provided by Saint Leo University. Some seats will be available for in-person instruction and others are invited to attend via Zoom.
Instructors will delve deeply into several constitutional amendments and the contemporary discussions and legal arguments about how the amendments are interpreted. Pertinent cases that established legal precedents in constitutional matters will also be discussed. The content is of possible interest to those who might be considering a career in the justice or legal system; those employed in or retired from law enforcement; staff or members of advocacy groups; and current students and faculty.
The lead instructor will be Assistant Professor Joseph Cillo, JD. Dr. Phillip Neely, the chair of the undergraduate Department of Criminal Justice, will also be participating, along with attorney and adjunct instructor Andrew Coviello, and Alan R. Miller, JD.
The seminar will concentrate on these particular amendments:
The First Amendment right of the people to demonstrate and exercise free speech
The Second Amendment right to own a weapon
The Fourth Amendment right to be free from unreasonable search and seizure
The Fifth and Sixth Amendments, which form the basis of Miranda rights
The Eighth Amendment prohibition against cruel and unusual punishment
The 14th Amendment provisions requiring equal treatment of people under the law and due process
Those who enroll for the benefit of the four days of free instruction will be asked to attend via Zoom, and will be issued a certificate upon completion of the seminar. Register in advance for the four-day Zoom option. The university will send a confirmation email in reply.
Students from Saint Leo University who want to explore the topic and receive academic credit for it must also register for the undergraduate-level CRM-300 or graduate-level CRJ-500 special topics course called The Constitution, which will be offered during the Summer 2 term, and which overlaps with the seminar. Students seeking credit will pay normal tuition and be able to attend the seminar classes in person, with social distancing protocols in place. The instructor of record for the course is Assistant Professor Joseph Cillo.
Those who would like to attend and require accommodations are asked to email: adaoffice@saintleo.edu.
For more information contact: Nikki Heister at (352) 588-8487 or nikki.heister@saintleo.edu.