News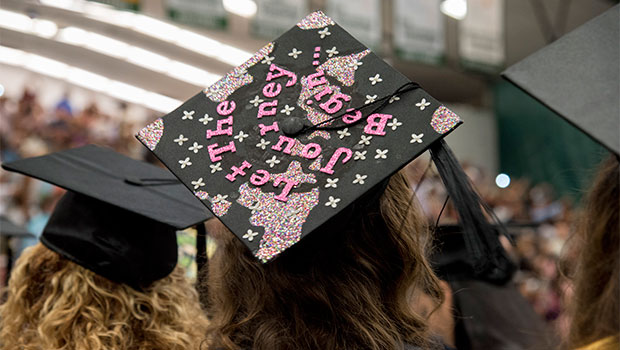 Published on April 22nd, 2021 | by University Communications
0
Celebrate our students at Senior Days, April 27-30
It's time to celebrate our graduating students! Please encourage our soon-to-be-alumni to attend these Senior Days events:
From Tuesday, April 27, through Friday, April 30, Student Activities will have a board at all events for our seniors to write on and share their words of encouragement and advice for incoming students. This will be used during orientation to welcome the new class.
Lunch with Alumni Engagement, 11 a.m.-1 p.m., Tuesday, April 27, at The Hungry Lion food truck
Come have lunch with the Alumni Engagement team and learn all about giving back after graduation and how to stay involved with Saint Leo after graduation.
From Backpacks to Briefcases, 10 a.m.-noon, Wednesday, April 28, Glen E. Greenfelder and Janet L. Denlinger Boardrooms in the Student Community Center
Students will have the opportunity to meet with Career Service and Alumni Engagement to learn about "life after Leo." Students also can have professional headshots taken in Boardroom A. If students complete this day, they will receive a goodie!
Senior Bingo, 7 p.m., Wednesday, April 28, Student Activities Building green
Bingo, one of Saint Leo's most popular events, designed specifically for our senior students.
Coffee, Caps, and Cheers, 11 a.m.-1 p.m., Thursday, April 29, Student Activities Building patio
Seniors can pick up a Benedict's Coffeehouse gift card and items to help decorate their graduation caps, and receive send-off cheers.
Students vs. Faculty/Staff Kickball Game, 11 a.m.-2 p.m., Friday April 30, the Bowl
Seniors can take on faculty and staff members in a "friendly" kickball game.