News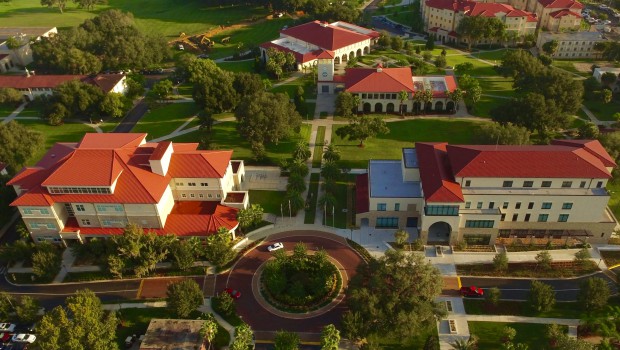 Published on March 18th, 2021 | by University Communications
0
Strategic Planning Committee convenes for Discovery 2027
The Strategic Planning Committee to assist in the creation of Discovery 2027 convened for its first planning meeting on March 19. The 21-member committee was appointed by members of the Senior Leadership Team and will be the key group to work with President Jeffrey Senese and university leadership officials to build the next strategic plan for Saint Leo.
This group includes broad membership of the university community from all constituencies. The group will meet through the summer of 2021, concluding with President Senese's presentation of the Discovery 2027 plan to the Saint Leo University Board of Trustees. The Strategic Planning Committee will continue as a body throughout the implementation cycle of the plan.
The Saint Leo University community is encouraged to reach out to members of the committee to provide ideas and suggestions for the plan, and committee members are tasked with reporting to the faculty, staff, and students who are stakeholders, relevant to their appointment to the committee.
Committee members include:
Joshua Adams, faculty, Tapia College of Business
Patrick Sheridan, faculty, College of Arts and Sciences
Lisa Delgado-Brown, faculty, College of Education and Social Services
Maridelys Detres, faculty, College of Health Professions
Christine Picot, faculty, Tampa Center
Katrina Maxwell, faculty, Savannah Center
Carla Willis, vice president, University Advancement, Brand Marketing, and Communications
Melanie Storms, senior vice president
Susan Kinsella, dean, College of Education and Social Services
John View, board member
Joe McGee, board member
Susan Martin, staff, Department of Business Affairs
Michael Bailey, staff, Department of Student Affairs
Dawn Boltin, staff, Department of Athletics
Valerie Gold, staff, Charleston Education Center
Jessica Markham, center director, Lake City Education Center
Father Randall Meissen, University Ministry
Amber Loring '06 '07, alumna
Emelie Roberts, WorldWide student
Sofia Cabrera, Alex Joseph, and Khristian Parrish, University Campus students (rotating)
Community member, to be confirmed
For more information, contact Abigail Appleton, special assistant to the president at abigail.appleton@saintleo.edu.