Events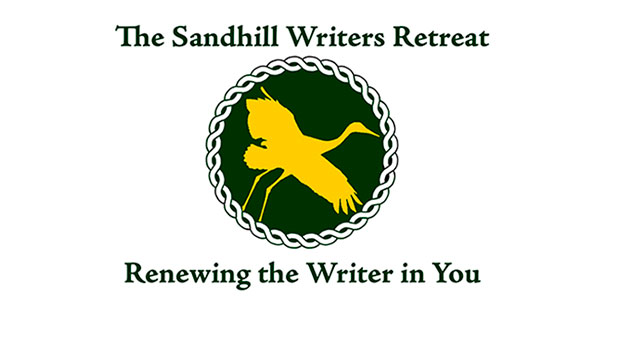 Published on March 31st, 2021 | by University Communications
0
Sandhill Writers Retreat announces May 14-15 program lineup
The eighth annual Sandhill Writers Retreat will be held virtually this year, on Saturday, May 15, from 9 a.m. to 4 p.m., over Zoom. An optional reading will be held on the eve of the daylong retreat and is free and open to the public.
Retreat director Gianna Russo said participants will have the opportunity to choose from 16 hands-on writing classes during the affordably priced Saturday program. Class topics will include writing fiction, nonfiction, poetry, writing for veterans, environmental writing, and spoken word. In addition, sessions will be offered on publishing and on creating a literary community. Those attending will participate in lessons on craft, learn insider tips, and take part in imaginative exercises that may generate new skills and ideas for new works.
The virtual platform being used this year offers a special advantage, as all workshops will be recorded and made available online for several weeks after the event. This will give participants the chance to sit in on workshops they missed while attending a different event, and the opportunity to review discussions they did attend but wish to hear again.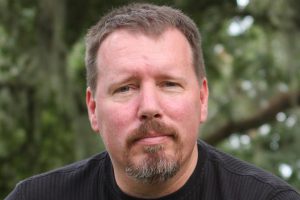 Also, for the first time, the public and retreat participants are invited to a free Friday night reading with celebrated veteran writer and award-winning poet Brian Turner (Here, Bullet; Phantom Noise; My Life as a Foreign Country.) Turner's reading on Friday, May 14, will take place at 7 p.m., also over Zoom.
Retreat classes on Saturday will be led by a nationally-acclaimed faculty. Along with Turner, visiting faculty include American Book Award and Pushcart Prize winner Janisse Ray; poet Yolanda J. Franklin (Blood Vinyls); spoken word artist Walter B. Jennings; creative nonfiction writer Bob Kunzinger (A Third Place: Notes in Nature); Orlando Poet Laureate Susan Lilley (Venus in Retrograde); literary community impresario Tiffany Razzano (founder of Wordier Than Thou); Saint Petersburg Poet Laureate Helen Pruitt Wallace; and novelist and founder of Writers in Paradise Sterling Watson (The Committee).
These outstanding writers will be joined by Saint Leo writing faculty members Steve Kistulentz (The Mating Calls of the Dead; Panorama; Little Black Daydream); Patrick Crerand (The Paper Life They Lead); Anne Barngrover (Brazen Creature); and retreat director Russo (One House Down; Moonflower).
A limited number of private one-on-one manuscript consultations is available on a first-come, first-served basis.
The Sandhill Writers Retreat is open to writers of all levels who wish to hone the craft and renew the joy of writing. Teachers, students, service members, and the general public are all invited to attend.
Register now for the virtual retreat
https://www.saintleo.edu/sandhill-writers-retreat
Purchase faculty books in advance of the retreat
https://tombolobooks.com/?q=p.sandhill_writer
For more information, contact the director of the retreat, gianna.russo@saintleo.edu.