News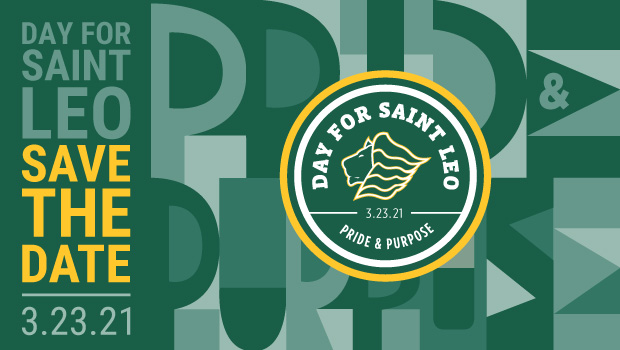 Published on March 19th, 2021 | by University Communications
0
Get ready: Day for Saint Leo is March 23
Saint Leo University's annual day of giving is right around the corner. It's a day for faculty, staff, students, and alumni to come together and give in support of the university's life-changing purpose. Each year, the university counts on dollars raised from the campaign to make investments in the areas of academics, student scholarships, athletics, military education, and future university development projects.
This year's Day for Saint Leo goal for employees is to have more than 50% of faculty and staff make a donation. Donations must be a minimum of $5 to qualify.
When we achieve this, an additional paid day off will be added to the July 2021 holiday calendar!
Gifts can be directed to any area and can be made in the following ways:
In addition to the paid day off, the department that receives the most giving participation (number of donors) this year will receive an ice cream social. Due to COVID-19 safety precautions, last year's ice cream social for the winning department did not take place. Both winning departments will receive an ice cream social this year in a way that is socially distanced and adheres to our prevention guidelines.
Gifts for the Day for Saint Leo campaign will be accepted now through 11:59 p.m., Tuesday, March 23. Make a reminder to give and be sure to wear your green and gold to celebrate this Saint Leo spirit day. Faculty and staff can look forward to receiving updates on our campaign progress throughout the day on March 23.