Events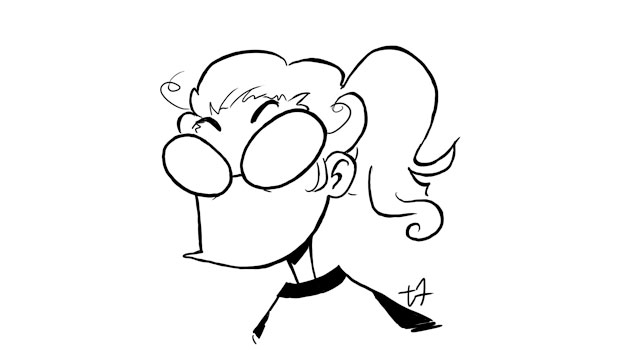 Published on March 2nd, 2021 | by University Communications
0
Faculty member Trisha Toms featured in our virtual art gallery
Saint Leo University art instructor Trisha Toms is the featured artist for March in the Saint Leo University Virtual Gallery, and visitors are in for a treat.
Toms has always sought through her art to tell stories that bring amusement and joy to the viewer. Her favorite vehicles of expression are comics, and she finds "flexibility and singularity of voice" by the control they offer. She earned her Bachelor of Fine Arts in sequential art from Savannah College of Art and Design where, within the camaraderie of her fellow grad students and professors, Toms formulated many deep thoughts and goals about the medium she loved best. Toms also brought her skills and knowledge to her career in video games, crafting not only user interfaces, character animations, and particle effects, but also structuring game story and designing play.
Storytelling still sits at the heart of everything she does, even as a professor, structuring her classes to relate information that builds the character of her students and enables them to see the potential within themselves. Forever working on and reworking personal projects, Toms hopes someday to self-publish a small set of comics and share them with the larger world.
This exhibition features concept work for comics done as part of an Inktober Challenge. Enjoy the spooky and humorous display of 20 works.