News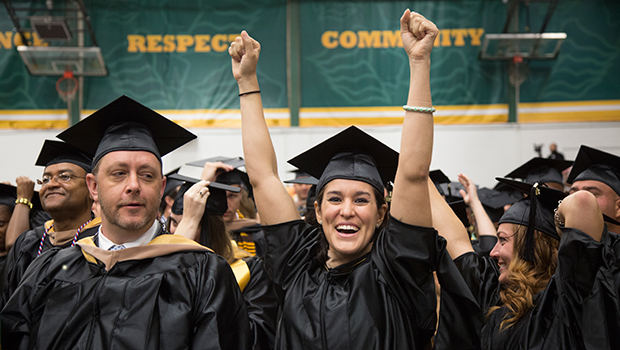 Published on March 29th, 2021 | by University Communications
0
Additional details now available for commencement
This week, more than 1,200 students who registered to attend the Florida commencement ceremonies will receive some important information by email to help them prepare for the big day. The ceremony schedule has been announced, and students will learn which one they have been scheduled to attend, based on their degree and area of study.
Faculty and staff should note the information below and assist students with questions that may arise about commencement. For reference, this year's ceremony schedule is listed below. Students will be permitted four guest tickets in order to maintain social distancing during the ceremony.
Friday, May 21, 2021
Evening Ceremony | 7 p.m., Florida State Fairgrounds
College of Education and Social Services EdS and EdD Students
College of Arts and Sciences Graduate Students
Worldwide Undergraduate Students
Saturday, May 22, 2021
Morning Ceremony | 9 a.m., Florida State Fairgrounds
Tapia College of Business Graduate Students
College of Education and Social Services Graduate Students
Afternoon Ceremony | 2:30 p.m., Florida State Fairgrounds
University Campus Undergraduate Students
Tapia College of Business DBA Students
Additionally, students will be asked to take some action to help ensure their name is listed accurately in the commencement program and overhead display at the ceremony, as well as pronounced correctly. This information will need to be submitted through an external vendor site and only takes a few minutes.
Faculty and staff are encouraged to check the commencement website throughout the remainder of the year to stay up-to-date, as well as check their university email.