HR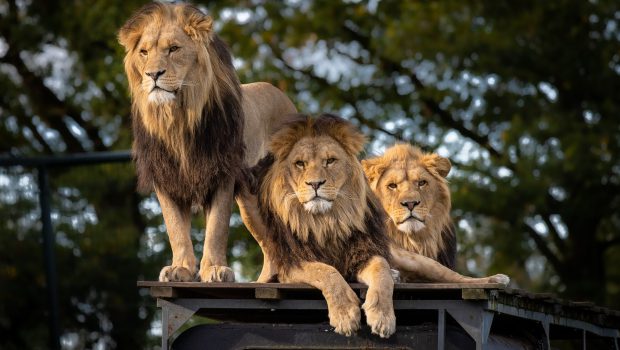 Published on February 27th, 2021 | by University Communications
0
Human Resources kicks off a month to celebrate you
Throughout the month of March, Human Resources will amplify its efforts to help and support Saint Leo University's greatest asset: our faculty and staff. While Employee Appreciation Day is on March 5, Human Resources is dedicating an entire month to the topic of employee support and wellness.
On each Monday, faculty and staff can expect to receive an email from Human Resources offering information, tips, and webinars about the university's employee assistance program.
The university's employee assistance program is powered by Aetna – Resources for Living. These benefits are available to all employees and family members in their household, including adult children up to the age of 26, at no cost (no medical plan participation required). Services are confidential and are available 24 hours a day, seven days a week. This resource includes six free counseling sessions per issue per plan year.
To access these resources, visit resourcesforliving.com. Log on using the following criteria:
User: ICUBA
Password: 8773985816
To kick things off, here's some activities that employees can participate in this week:
Celebrate Employee Appreciation and Win Big
Employee Appreciation Day is on March 5, but Saint Leo is celebrating early! Join the Human Resources team at our drive-thru Hawaiian Tiki Hut from 11 a.m. to 2 p.m. on Thursday, March 4, for a free and refreshing midday smoothie. You'll receive a complimentary gift bag filled with more than a dozen wellness products and fun gifts just for showing up!
The Tiki Hut will be located outside of Benedictine Hall, near the far parking lot, just past the Wellness Center construction site. Put on your mask, jump in your car, and find us at the Tiki Hut for a quick pick-me-up without ever having to leave your vehicle. We've made it that easy for you.
All Saint Leo staff and faculty are welcome. Remember the COVID-19 guidelines, and wear your mask.
Scavenger Hunt
Get engaged and explore the Aetna Resources for Living website! Take the scavenger hunt quiz by April 3, receive an 80% or higher score, and you'll be included in the grand prize raffle to receive a helmet autographed by Tampa Bay Buccaneers wide receiver Chris Godwin. Take the Scavenger Hunt – Resources for Living quiz »