Events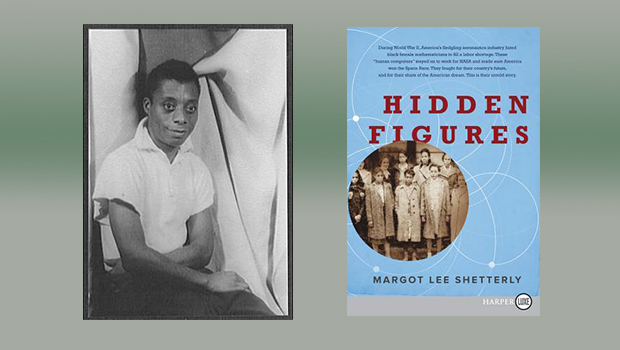 Published on February 19th, 2021 | by University Communications
0
Black History Month: panel discussion Thursday evening
In honor of Black History Month, Dr. Heather Parker, dean of the College of Arts and Sciences, will lead a special panel discussion with Dr. Pamela Lee, chair of the Master of Business Administration program in the Tapia College of Business, and Dr. Ebony Perez, chair of the Undergraduate Social Work Department, at 7 p.m. (EST), Thursday, February 25, via Zoom.
They will discuss topics that celebrated African-American author James Baldwin described in his essay, "Stranger in the Village." The panelists also will connect Baldwin's themes to parallel challenges recounted in the nonfiction book Hidden Figures: The American Dream and the Untold Story of the Black Women Mathematicians Who Helped Win the Space Race, one of this month's Recharge with Reading book selections. The book was the inspiration for the recent popular movie about female African-Americans working on an early NASA mission. Both the essay and the book speak to the universal experience of high-achieving Blacks who find themselves alienated despite their accomplishments.
By visiting this page of the Daniel A. Cannon Memorial Library site and looking at the item about this event, you can locate a preview of the book, a biography of Baldwin, and a link to the essay.
Please register for this Zoom session by using this link: Black History Month panel. Participants will receive a confirmation email.