Events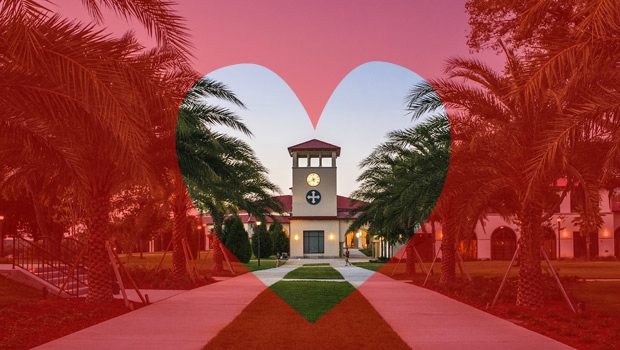 Published on February 5th, 2021 | by University Communications
0
Celebrate Leo Love Week with SGU, February 8 – 12
Leading up to Valentine's Day and the observance of St. Valentine's feast day on Sunday, February 14, Saint Leo will celebrate Leo Love Week, February 8 through February 12. Sponsored by the Student Government Union (SGU), Leo Love Week celebrates the love for the university and its community. Join in the fun and don't forget to love yourself, too!
Leo Love Week includes:
Monday, February 8, Candy Grams, outside of the Dining Hall, Student Community Center: Give a free candy gram to a student, staff, or faculty member! SGU wants to spread the love!
Tuesday, February 9, Chick Fil-A Sandwich Day, 12:30 p.m., Student Community Center patio: Nothing says love like Chick Fil-A chicken sandwiches! SGU will distribute sandwiches to students who are showing their Lions pride by wearing Saint Leo gear, or Valentine's Day colors such as pink and red.
Wednesday, February 10, CAB Bingo, 7 p.m., at the Student Activities Building Green and via Zoom: The Campus Activities Board loves our Lions!
Thursday, February 11, Valentine's Day Card Giveaway: Remember when you used to place your handmade Valentine's Day mailbox on your desk and you would receive all kinds of Valentine's Day cards? SGU members will pass out Valentine's Day cards to all Lions!
Friday, February 12, Smash Your Insecurities, 11 a.m. to 1 p.m., on the SAB Green: In collaboration with Counseling & Prevention Services, SGU invites students, faculty, and staff to its version of a "smash room." Have a fear or an insecurity? Smash it! Participants will write their insecurity on a breakable plate and then safely break/smash/crush it!
For more information, contact the Student Activities Office at student.involvement@saintleo.edu.