Events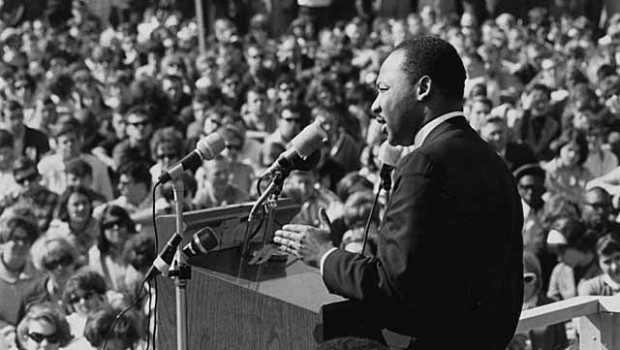 Published on January 8th, 2021 | by University Communications
0
Saint Leo's MLK Week events to focus on service, unity, history
"In some not too distant tomorrow the radiant stars of love and brotherhood will shine over our great nation with all their scintillating beauty," stated Dr. Martin Luther King Jr. And this year's Martin Luther King Jr. Week at Saint Leo will include a focus on unity, understanding, and history. Events and displays will honor his legacy from Monday, January 18, through Friday, January 22.
Weeklong activities include:
Saint Leo's grounds at 33701 State Road 52, St. Leo, FL, will feature signs with quotes from King's speeches, writings, and books. Guests are invited to walk the campus and reflect on King's thoughts.
The Daniel A. Cannon Memorial Library will have King's "Letter from a Birmingham Jail" on display in the lobby, and will also feature one of his speeches on the library homepage, Daniel A. Cannon Memorial Library.
Inside the library, there will be a display featuring books about the civil rights movement, as well as biographies of King and other notable civil rights leaders, along with information about that time period, including those about Brown V. Board of Education landmark decision of the U.S. Supreme Court; the Montgomery (AL) bus boycott; and Rosa Parks.
Events include:
Martin Luther King Day of Service, 8 a.m. – 4 p.m. Monday, January 18: Saint Leo University students, faculty, and staff will observe "a day on, not a day off" by volunteering. More information can be found here.
Saint Leo Celebrates the Life of MLK, Monday, January 18: A special video presentation will feature Saint Leo students, administration, and others as we join in celebrating the life of King. This video will be posted to saintleo.edu.
Unity Canopy, 11 a.m., Tuesday, January 19, Student Activities Building green: Everyone is invited to join the Campus Activities Board for this visual representation, celebrating the uniqueness and commonality within our community, while also raising awareness about labels and their impact on our perceptions and interactions. This project creates a large and colorful display of unity (and a lot of yarn)!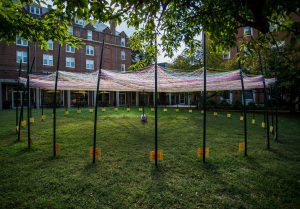 Movie on the Lawn, 7 p.m., Wednesday, January 20, SAB green: The Campus Activities Board will present the Academy Award Best Picture-nominee Selma. The film is based on the 1965 Selma to Montgomery voting rights marches led by King, Hosea Williams, and John Lewis. It features the Oscar-winning music of John Legend and Common.
For more information about Saint Leo University's Martin Luther King Jr. Week observances, contact Student Affairs at (352) 588-8206.