News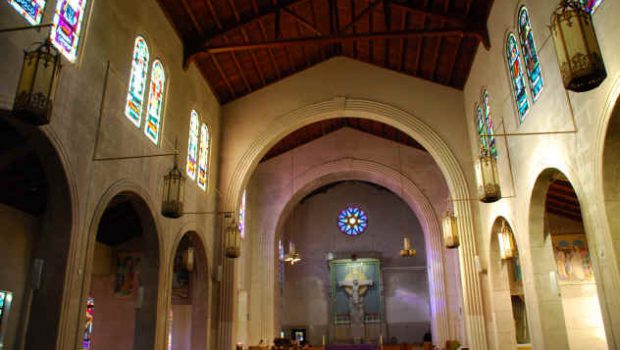 Published on November 10th, 2020 | by University Communications
0
Read President Senese's remarks from feast of St. Leo Mass
Saint Leo University President Jeffrey Senese shared some remarks with the university community during the Mass held in celebration of the feast of St. Leo, our university's namesake. Read his remarks below or watch a recording of the Mass on the St. Leo Abbey Church Facebook page.
President Senese's Remarks – Tuesday, November 10
We celebrate the life and ministry on this day annually for Pope Leo or "Leo the Great," as he was known. During his pontificate, the Roman Empire was crumbling, the dark ages were beginning, and he was focused on building unity in the church. He worked with the Huns and the eastern church, dissenting views within the church.
Pope Leo is a great example for us, and we can translate his work to our modern world. So it is this year, more than 1,500 years after St. Benedict served our church, that we declare that the values of excellence, respect, integrity, responsible stewardship, personal development, and community are paramount at our university, which is named in his honor.
In particular, we decided that the value of community would be our unifying focus in this year of the pandemic, election chaos, and disunity in our country. Let's honor our namesake this year with an intense focus on community.
This requires us to adopt a friendly and generous acceptance of all others. Not only those with whom we agree!
This is our Abbey Church, that is our university, and around us is our community. We are all tied to these and should see each other as fellow natives of these communities.
More simply put: There is no they. There is ONLY US! Our past, present, and future is interdependent not separate, not self-interested, nor should it be based on hysteria.
Our value of community requires us – no, it compels us – as a Catholic and Benedictine institution to listen with three purposes in mind:
To learn – We need to have an open mind to discern what is best and what needs to be included in our thinking.
To change – We need to have the courage to set aside that which does not truly serve our community interests as a whole.
To serve – We need to have a focus on serving everyone. We need to not serve ourselves and be focused on others.
I wish you peace, and may God bless each and every one of you.