Technology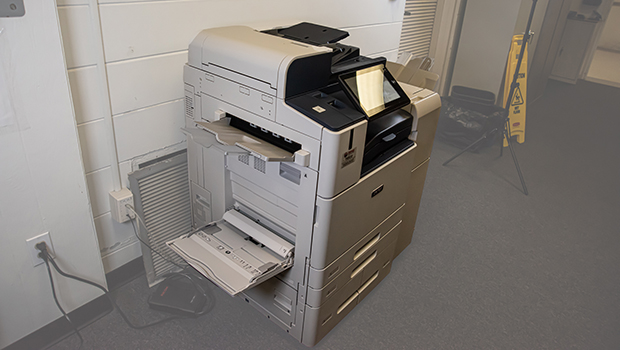 Published on November 12th, 2020 | by University Communications
0
Copier, printer rollout schedule announced
Key Takeaways:
Print Shop to be offline/closed November 30 – December 4
Copier/printer rollout to begin December 1
Support cost-saving efforts by reducing single-side and color printing
As you were made aware last week, Saint Leo University is working with Xerox Business Solutions to replace its Ricoh partnership. The university will soon receive new printer/copier equipment at the Print Shop and in locations where there are current Ricoh machines.
University Campus and all Saint Leo locations are part of a three-month rollout schedule that will begin after the Thanksgiving break, starting with the Print Shop.
Please note that the Print Shop is scheduled to be offline November 30 to December 4 for equipment updating and training. ALL printing must be requested and completed prior to the beginning of Thanksgiving break, Monday, November 23. NOTE: Any large printing job must be requested by Thursday, November 19, in order for it to be completed by Thanksgiving break.
The Xerox equipment installation for the entire university will take place December 1, 2020, with completion tentatively by January 31, 2021.
There will be training sessions for users, as well as instructions on connecting to the network for printer driver updates coming out closer to the equipment rollout for your area.
Employees will have the ability to print to any university machine and retrieve the printing job via secure ID badge authentication. Now is the time to make sure you have your Saint Leo identification badge as you will need it to print. If you are in need of a badge, contact Student Financial Services in Saint Edward Hall. Online, go to the portal to eForm. Access eTrieve, go to forms, and scroll to "Employee Id Request Card Form," fill out the form, and request ID badge. However, an ID badge is not required to print and users can still access the devices utilizing their employee ID number at any device.
The following is how to log on to the copiers with badge access and what to do if you do not have your badge. Note: You also will have to have your Saint Leo email address and password available.
Access with ID badge/card

Swipe proxy ID card over the card reader icon. During the first time, you may be asked to "authenticate access" (enter your Saint Leo email address and portal password if prompted). Access the device for use. For all future uses, you will just have to swipe your ID badge.

Access without ID badge/card. Enter your seven-digit Colleague/employee ID under user name. You may be asked to "authentic access" (enter your Saint Leo email address and portal password). Access the device for use. For all future uses, you will just enter your seven-digit employee ID.

Access with Saint Leo credentials. Enter your portal user name. Enter portal password access the device for use.
Note: The system will automatically log someone out after 10 seconds of inactivity.
This move to Xerox will save the university an estimated 30 percent during a five-year period. However, the university needs all employees' support to help meet or exceed these savings. You will be asked to refrain from printing in color unless it truly is necessary. Remember to use duplex printing and to print in black and white. The printers also will have a "print hold" to cut back on waste from print jobs that are not retrieved. Employees will have to physically release the job by swiping their badges/entering their employee ID number. ONLY the employee who printed the job can see and release the item to protect the privacy and for information safety.
When the switch is taking place in a department/building, employees will not be able to print until installation is completed. Employees will see the Xerox technician installing equipment, and the technician will offer a demonstration once installation is completed along with leaving training materials with the device.
The Department of Information Technology (DoIT) is coordinating the process and will provide more information about training and the scheduling for equipment replacement as it becomes available.
For more information, contact the Help Desk at (352) 588-8888.