News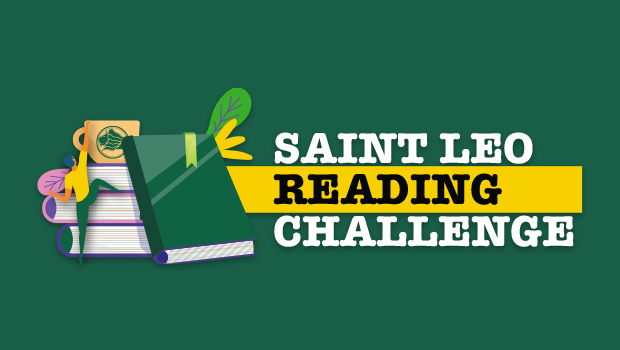 Published on October 23rd, 2020 | by University Communications
0
Reading groups explore veterans' experiences and future trends
University community members can still choose to take part in the Saint Leo Reading Challenge through virtual book groups, and other activities hosted on the website. There are two more book groups that have yet to be described here and that round out the selection of groups available. Each of them reflects an attribute that is central to the identity of Saint Leo, as well. By participating in a virtual book group, our students, faculty, and staff from all locations will have the opportunity to share the enjoyment of reading and to make new friends.
Dr. Ernest (Luke) McClees, director of the Office of Military Affairs and Services, has assembled a list of titles that relate to the experiences of our most recent generations of veterans. The list includes nonfiction, fiction based on real experiences, and memoirs. As some books on the list are collections of stories, people who are interested in some shorter reading commitments or some material to investigate in honor of the upcoming Veterans Day holiday, might also take note of this list.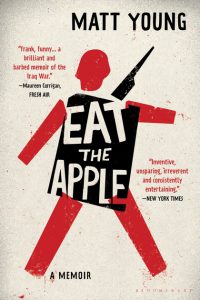 McClees has chosen for "The Veteran Experience" group a nonfiction work by Sebastian Junger, called Tribe: On Homecoming and Belonging. It focuses on the experience of rejoining society after the military. A collection of stories called Fire and Forget: Short Stories from the Long War, edited by Roy Scranton and Matt Gallagher, is classified as fiction. But the stories are written by veterans about both military and post-military experience. Redeployment is also a collection of fictional stories written by combat veteran Phil Klay. Billy Lynn's Long Halftime Walk is a novel set in Texas, during the Iraq War, by author Ben Fountain. Two memoirs are also on the list. War Flower: My Life After Iraq, is by Brooke King, a member of the Saint Leo faculty and an alumna, and is available as an ebook. Eat the Apple: A Memoir, was written by Matt Young, a Marine who served in Iraq.
University President Jeff Senese is facilitating a reading group whose theme is "Into the Future." As Dr. Senese has shared in talks with the Saint Leo community, he enjoys reading nonfiction works that give readers insights into meaningful trends and influences. A common thread emerging from the reading list is innovation, which has been an important element in teaching and learning at Saint Leo.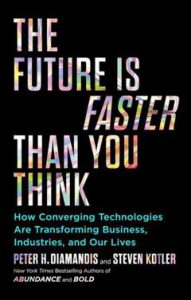 Dr. Senese chose titles that have to do with the changing nature of work, technology, and higher education. He is suggesting the group can use the readings to think about where we will all be in 10 years. The list includes these titles centered on technology: The Inevitable: Understanding the 12 Technological Forces That Will Shape Our Future, by Kevin Kelly; The Future is Faster Than You Think: How Converging Technologies Are Transforming Business, Industries and Our Lives, by Peter Diamandis and Steven Kotler; and The Robots Are Coming: The Future of Jobs in the Age of Automation, by Andres Oppenheimer. Also on the list is Robot-Proof: Higher Education in the Age of Artificial Intelligence, by Joseph Aoun, president of Northeastern University. A very recent book, Academia Next: The Futures of Higher Education by Bryan Alexander, is concerned with changes in technology, too, but discusses other important influences. These include demographic, economic, political, international, and policy trends.