Events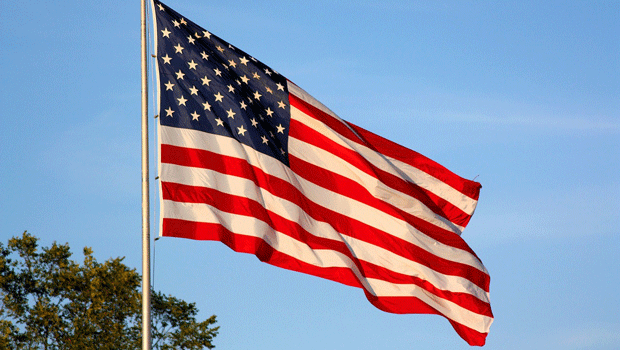 Published on October 25th, 2020 | by University Communications
0
Join in Veterans Day of Service on November 11, register by November 6
For the second year, in celebration of Veterans Day, Saint Leo will host a community service day on Wednesday, November 11. There will be no classes on this day, but there will be plenty of volunteer opportunities. As a reminder, Veterans Day will be either a work day or a service day for employees.
Virtual, in-person, and hybrid service projects will be offered for students, faculty, and staff during Veterans Day of Service. Participants are welcome to serve off-campus at their preferred organization or agency, also. Employees do not have to volunteer at the activities coordinated by the university. Note: No transportation will be provided this year. The sign-up will remain open until Friday, November 6.
As a reminder, while volunteering all students, staff, and faculty are expected to follow Saint Leo University's Stage 2 COVID-19 guidelines.
Employees who are participating in community service opportunities are expected to volunteer for a minimum of 4 hours to be compensated for the service day. As most of this year's in-person events last 1 to 2 hours, events can be combined to reach 4 hours. For example, someone can participate in the virtual letter-writing opportunity and one of the in-person activities. Those employees who do not wish to volunteer will be expected to work their normally scheduled hours.
Volunteer opportunities include:
The virtual volunteer opportunity is writing letters to medical professionals with Hennepin Healthcare. Those who sign up for this option will receive the link via email. Participants also will receive a list of Saint Leo's local service opportunities.
Hybrid options include writing letters to hospitalized children and the Support Our Troops effort. This is a grab-and-go event, and volunteers may pick up supplies 1-3 p.m. Monday, November 9, and Tuesday, November 10, at the Student Activities Building.
In-person opportunities include on-campus gardening, tree trimming, and cleaning. These options are limited due to social distancing guidelines and for the well-being and safety of our campus community—only seven people will be allowed at each site. Masks are required during the entire service time! It is strongly suggested that all in-person volunteers wear/bring sunscreen and a hat to protect them from humidity and heat.
Cleaning activities will take place at the Peaceful Reflections and the stone garden by Saint Edward Hall, an area near The Bowl, and the volleyball courts. Tree-trimming will take place around campus. Events run 9-11 a.m. and noon-2 p.m. Check SignUpGenius for the times for each volunteer opportunity.
Volunteers are also needed at the Student Activities Building to assist those participating in the day's activities. Shifts are 7:30-11 a.m. and 11:30 a.m.-2 p.m.
Canned food collection: From 8 a.m. to 2 p.m., nonperishable and canned food will be collected on the Kirk Hall Green. All donations will go to Feeding Tampa Bay. For every three cans donated, volunteers will receive one service hour. Volunteers who donate can confirm their attendance (donations) the day of the event by clicking this link and entering in R94G3M4 as the passcode.
All volunteers will receive their reporting time by Monday, November 9.
Sign Up
Volunteers are asked to sign up for Veterans Day of Service via a SignUpGenuis link. This is the only site for sign-ups! SignUpGenius instructions are available here.
The link is https://www.signupgenius.com/go/8050945ADAC2CA5F49-veterans3.
If interested in volunteering, register here.
For more information or to request accommodations, email brandee.greaves@saintleo.edu.
Employee volunteer hours
Faculty and staff who are volunteering to do community service on Veterans Day, must enter "Community Volunteer Absence" hours in Workday. View How to enter Community Service Day volunteer hours in Workday >>
For questions related to entering time in Workday, please contact Benefits Coordinator Jay Derrico at (352) 588-8163 or jay.derrico@saintleo.edu.
The 2020 Veterans Appreciation Week calendar will be shared here soon!